GET STARTED WITH A FREE 7 DAYS TRIAL
DEMO
Kevin shares how organic search is the gift that keeps on giving
Kevin shares how organic search is the gift that keeps on giving
August 20 @ 9:00 pm

-

10:00 pm

SMT

Free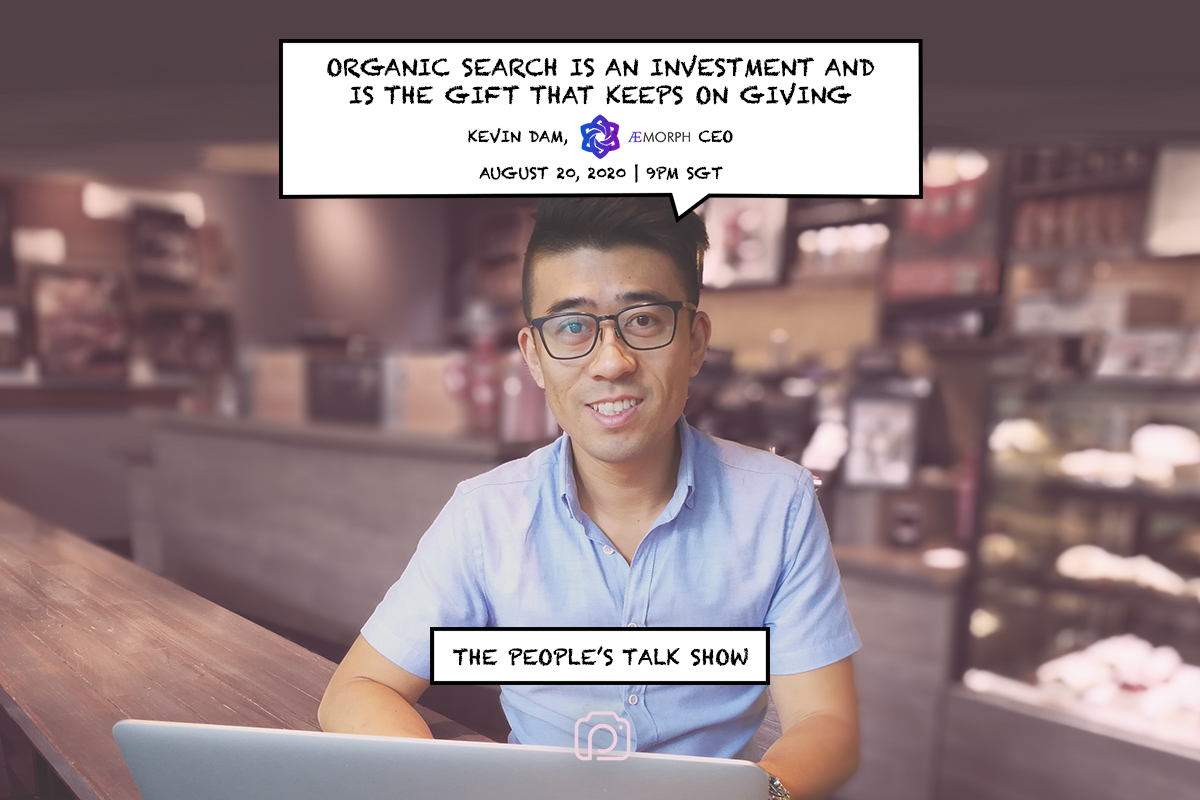 In a digital world, your customer's buying journey is no longer linear, so it's essential that you can gain complete visibility of every interaction your customers have with your online presence. This requires an innate understanding of the key performance metrics to track from your websites and digital advertising campaigns.

"We combine creative ideas with our vast experience in search technologies to deliver measurable results for our clients. That's why our SEO service will get you moving up the ranks and increase your traffic, time and time again." – Kevin Dam, CEO and co-founder of Aemorph
Not all SEO agencies are made equally. Unlike many other SEO consulting services, we don't blindly follow Google updates. We adopt Google's strategic vision, anticipate changes and roll out new breakthrough tactics with lightning speed. We adopt a holistic SEO approach, where keyword research, website optimisation, and content creation come together for best natural search results. This way, your audience not only finds your brand but also trusts it leading to better revenues!
Find out how to maximise your dollar on SEO with Kevin this coming August 20, 2020, at 9pm SGT on The People's Talk Show.
Secure your slot, RSVP now!