Reseller Programme
Everything you need to start your agency business, right from your own website.
Our reseller programme lets you white-label our products. You can purchase at a deeply discounted price, rebrand them under your own platform, and resell them to your clients at whatever price you choose.
Resell our products with your brand.
Whether you're an established business or just starting, Our reseller programme gives you the tools and resources you need.
Your own branded website​
Start your agency business with our ready-built website branded with your logo, colours and hosted on your own domain.
Your own branded tools​
User our products with your branding. That's without any time and huge budgets spent on the development of your own tool.
Real help from real humans​
Our multilingual team is dedicated to helping our resellers succeed. We also offer white-label, English-only support for your customers.
Set your own prices​
Charge your clients more. Don't just get a commission; set your own margins and price products your way.
We handle payments​
There's no need to establish your own merchant account. You can use ours to process all payments.
All business types welcome​
You know how your arena works and how your customers want to do business. We help put them together.
PLANS AND PRICING

Basic

Pro

Premium

Best for
Up to xxxxx customers.
Up to xxxxx customers.
Up to xxxxx customers.
Monthly Fee
USD xxxxx
USD xxxxx
USD xxxxx
Subscription
Monthly | Annually
Monthly | Annually
Monthly | Annually
White-label Solutions
Branded Website
✔
✔
✔
Email Hosting
✔
✔
✔
WordPress Hub
✔
✔
✔
WordPress Hosting
✔
✔
✔
Co-branded Solutions
Domain Registration
❌
❌
✔
SSL Certificates
✔
✔
✔
Web Hosting
❌
❌
✔
Website Builder
✔
✔
✔
WordPress Mobile App
✔
✔
✔
Social Media Management
✔
✔
✔
Content Creation
✔
✔
✔
Instagram Growth Marketing
✔
✔
✔
Brand Feature
✔
✔
✔
Reseller Tools
Sales Reports
✔
✔
✔
Discount Rates
10 percent
15 percent
20 percent
Education and Training
Customer Support
Ticket
Ticket
Live Chat
Product Training
❌
On-demand
Live Training
Custom Online Course
❌
❌
✔
It's your business
Create a customer experience that's unique to your business, powered by our products that'll help your customers succeed.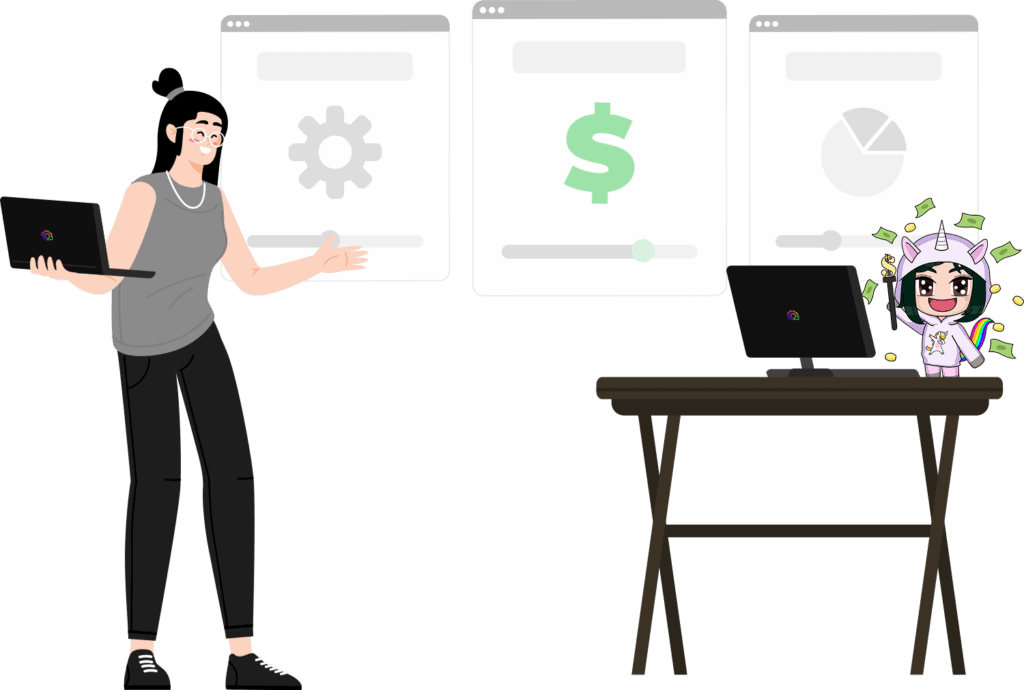 Let's talk about money
While other reseller programs may talk about commission rates, ours stands out from the crowd. Here you can set your own margins. That's right, you pick and choose how much money you make off each product. It feels good to have that power, right?
Selling made easy
Want to upsell your customers into something bigger and better? We can do that for you, bringing in more income for your business. It's like having a great salesperson on your team that works for free.
Access and manage your customer accounts
When a new customer creates an account on your reseller storefront, you get automatic access plus the option to purchase and manage products on their behalf. We quietly provide the tools and technology, while you build rapport and trust with your customers.
Offer great promotions and get robust reports
Opportunities to be featured across our marketing programmes. Keep your customers coming back by refreshing services and prices often. Choose from numerous promotions and decide how long to run them. We'll supply detailed reports to help you expand your service offerings and drive sales.
It's like we're invisible
All reseller plans have a pre-built and customisable branded website with your name baked right in. You'll even get your name on nearly all our products. Your customers will have no idea we're even involved.
White-label
Your own branding powered by WordPress
Provide your customers with a completely white-label experience on your own branding and domain.

If your site uses WordPress, or you want to move over to the world's most popular CMS, you can access our WordPress APIs directly or go with our new WordPress plugin. Not only does it include GoDaddy domain search result functionality, but you'll also have the ability to add products to carts. It's the best of both worlds in one convenient package.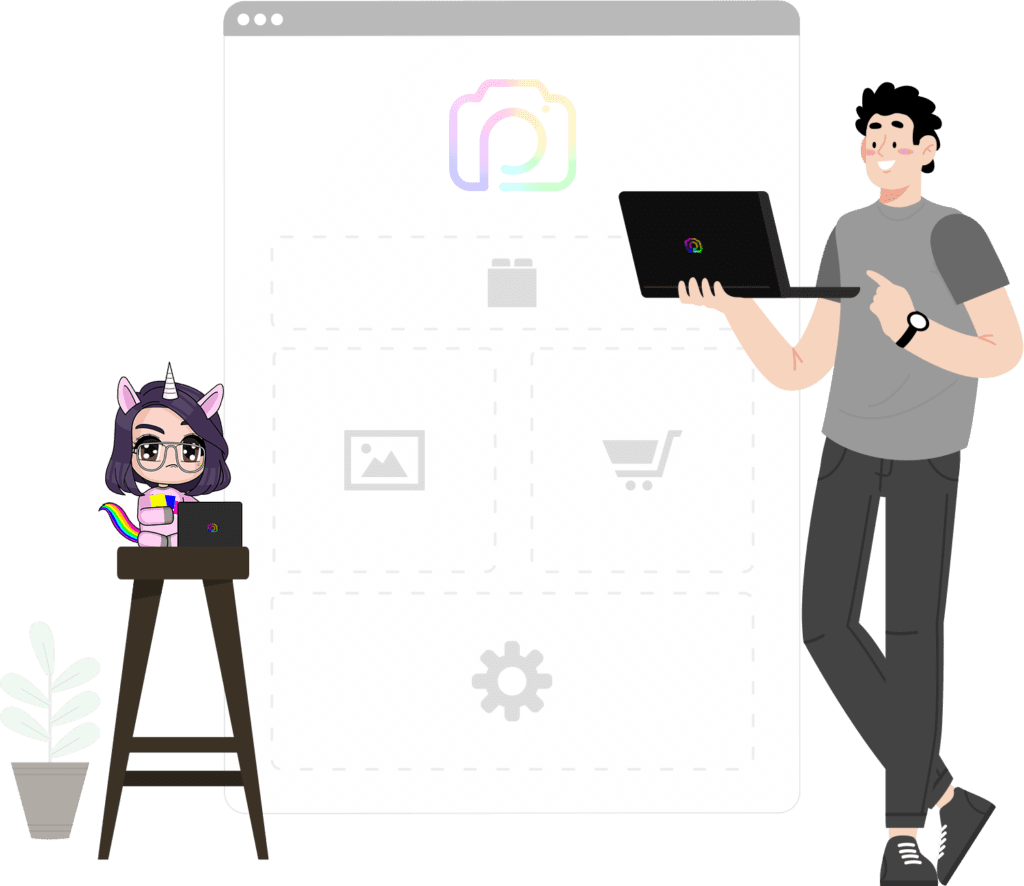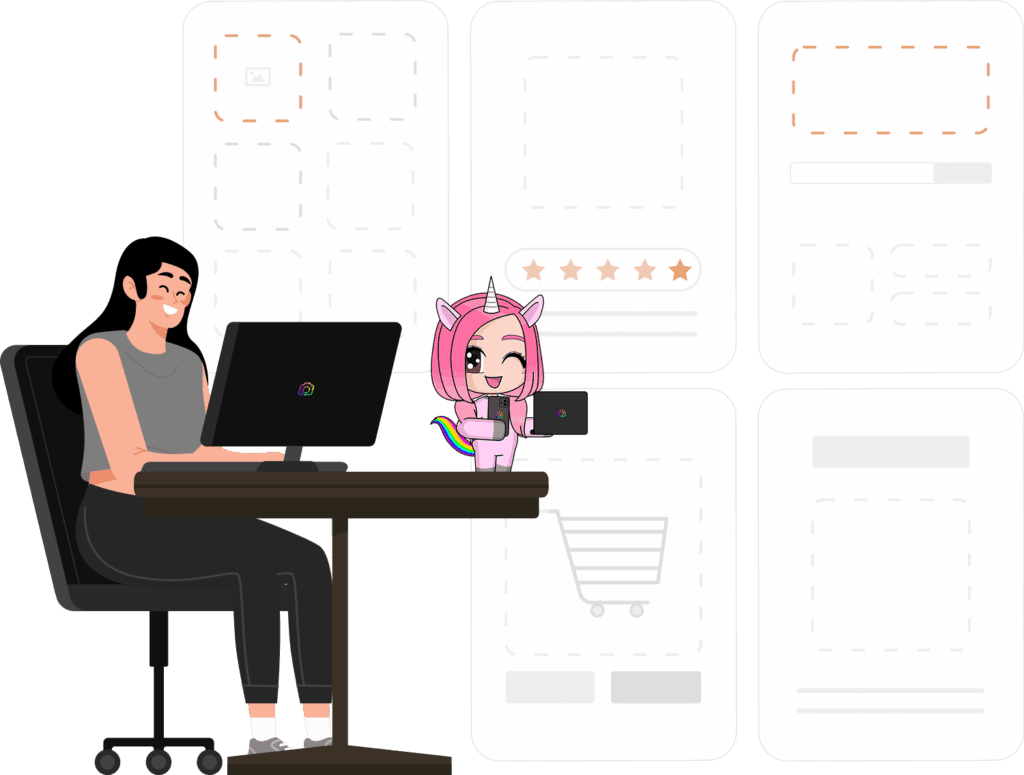 Customisation
Set your storefront apart
We'll set you up with our standard storefront template, which you can easily customize to make your business shine.

Get a fully functional and responsive website with all the features including everything our WordPress hosting offers for you to rebrand and resell, with your own hosting or with ours.
Earn money online with a wide range of great products
Domain names​
Sell any of our hundreds of new domains, including .ninja, .xyz and more.
Web hosting​
Hosting that's lightning-fast and packed with features.
Business-grade email​
Our worry-free email solution.
Website builder​
A DIY solution for your customers.
SSL certificates​
Keep sites safe, sound and 100 percent secure with the strongest encryption out there.
Servers
Whether it's dedicated or virtual private, we have your server options covered.
Website security
Protection from malware, hacking and more.
Managed WordPress​
Hosting made specifically for WordPress, minus the stress.
Basic
For individuals, solopreneurs and small businesses.
Two (2) social media pages.

Benefits:

Advanced social media calendar.

Library of content suggestions.

Advanced analytics with post insights.

Ticketed customer support.
Pro
For large teams and agencies.
Ten (10) social media pages.

Three (3) team members or clients.

Benefits:

Advanced social media calendar.

Library of content suggestions.

Advanced analytics with post insights.

Ticketed customer support.
Premium
For growing companies and small agencies.
Twenty (20) social media pages.

Five (5) team members or clients.

Benefits:

Advanced social media calendar.

Library of content suggestions.

Advanced analytics with post insights.

Live chat customer support.
Trusted by over 50,000 small and large organisations

You made it so simple. My new site is so much faster and easier to work with than my old site. I choose the page, make the change and click save. Thanks, guys.

Wow, that was one of the quickest replies! I appreciate it. I currently don't need any change, but it's good to know you'll be able to assist.

Wow. I just updated my site, and it was SO SIMPLE. I am blown away. You guys are genuinely kickass. Thanks for being so awesome. High fives!
Frequently asked questions