Email Hosting
Send your customers professional email accounts with our free email hosting.

Email account creation and management.

Unlimited email forwarding.

Customer support with ticketed and live chats.

Easy integration with your favourite email clients.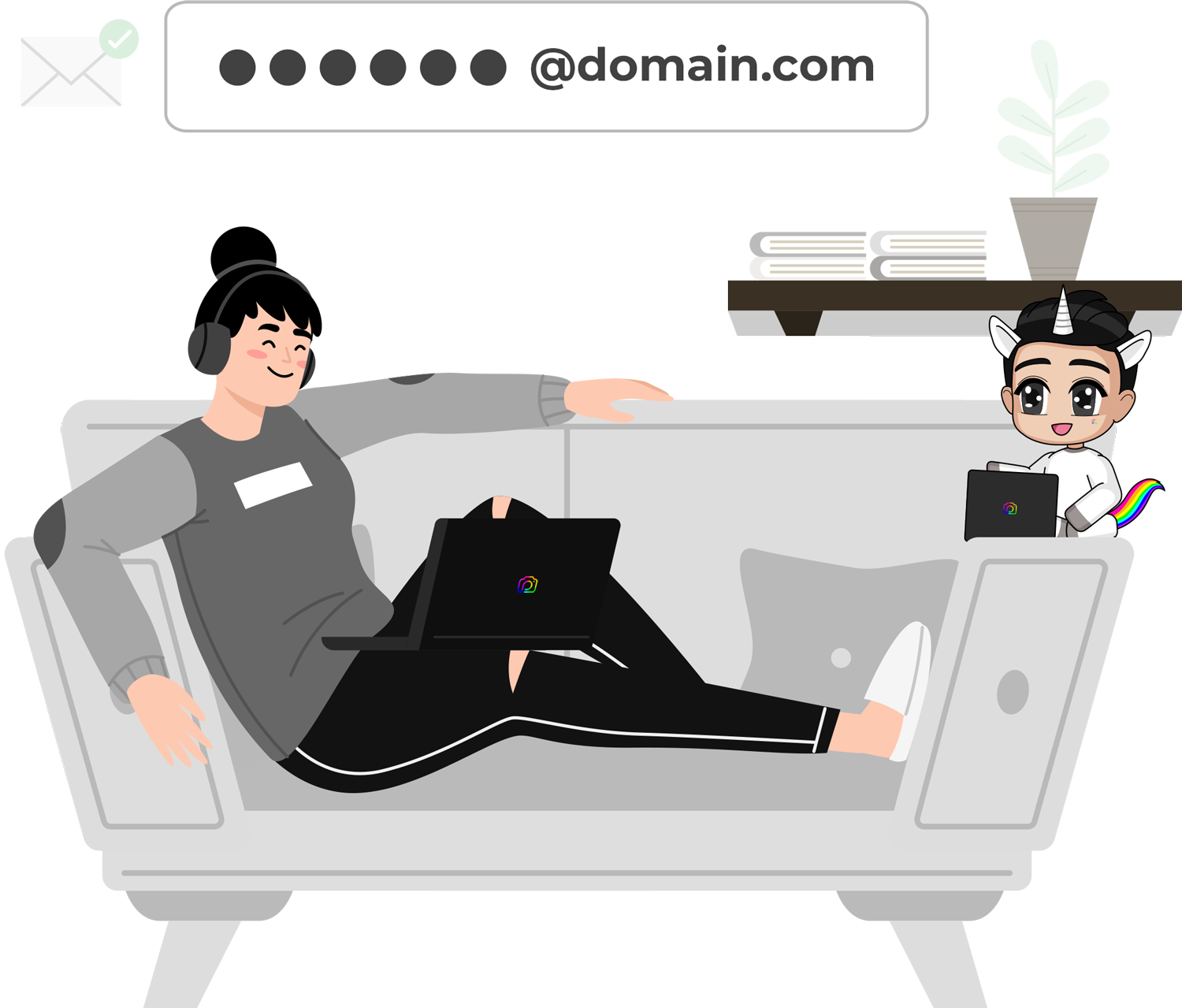 Turn your customers pro
Free @yourdomain email accounts
Nothing says unprofessional or "I'm new at this" like "[email protected]."
Your customers (and their audience) deserve better. And thanks to our free hosted email accounts – you can give them better.
Regular, free @yourdomain email accounts that easily hook up to Outlook, Gmail, Apple Mail, or any of your favourite email clients.
Step 1:
Create a new hosting account
Of course, without DNS and a hosting account, there's no free email hosting!
So the first thing you'll want to do is sign up for a hosting plan if you haven't yet. It's super easy, and should only take a few minutes. You'll then have instant access to everything we offer – including ten (10) free email accounts for every site you host with us!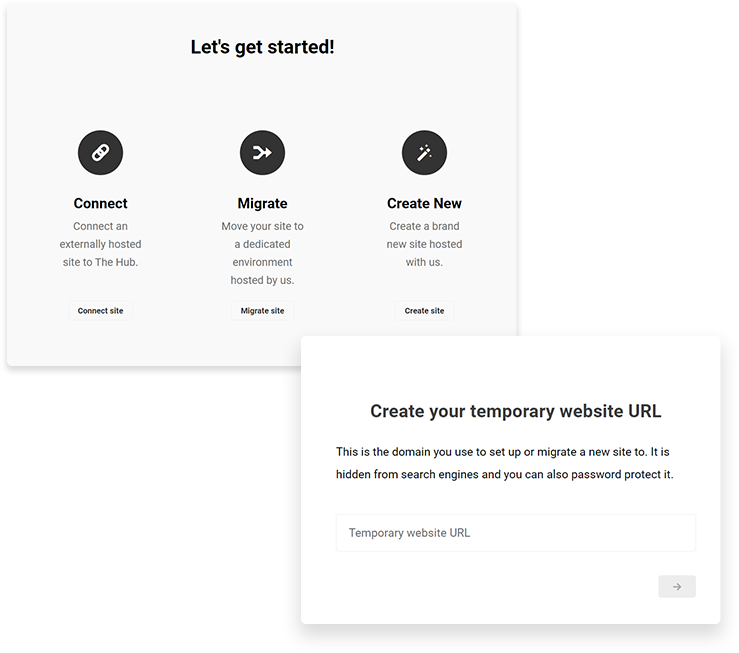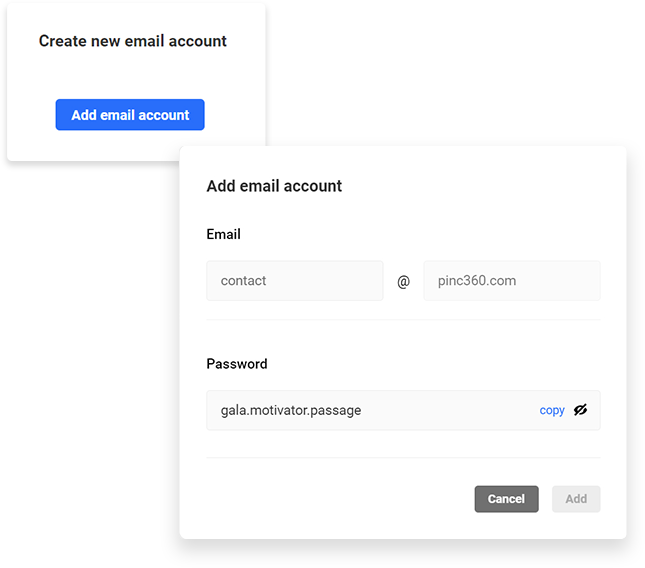 Step 2:
Create your free email account
As mentioned, each hosted site comes with free email addresses which you can add inside of our website management platform.
The process is as simple as entering your new email and password. Once created, your email accounts will appear in the "Emails" area, where they can be accessed and configured (with our DNS manager) at any time.
Step 3:
Connect to your preferred email client
Once you've added an email account it can then be easily integrated with an email client of your choice.
Each email client has its own configuration steps – which we've gone to the trouble of outlining for you in our email hosting documentation. Some popular providers you can connect to include:
Apple Mail
Outlook.com and Client
Thunderbird
And more!
Of course, if you get stuck at any point, our friendly customer support team is always on hand to chat and help get you sorted.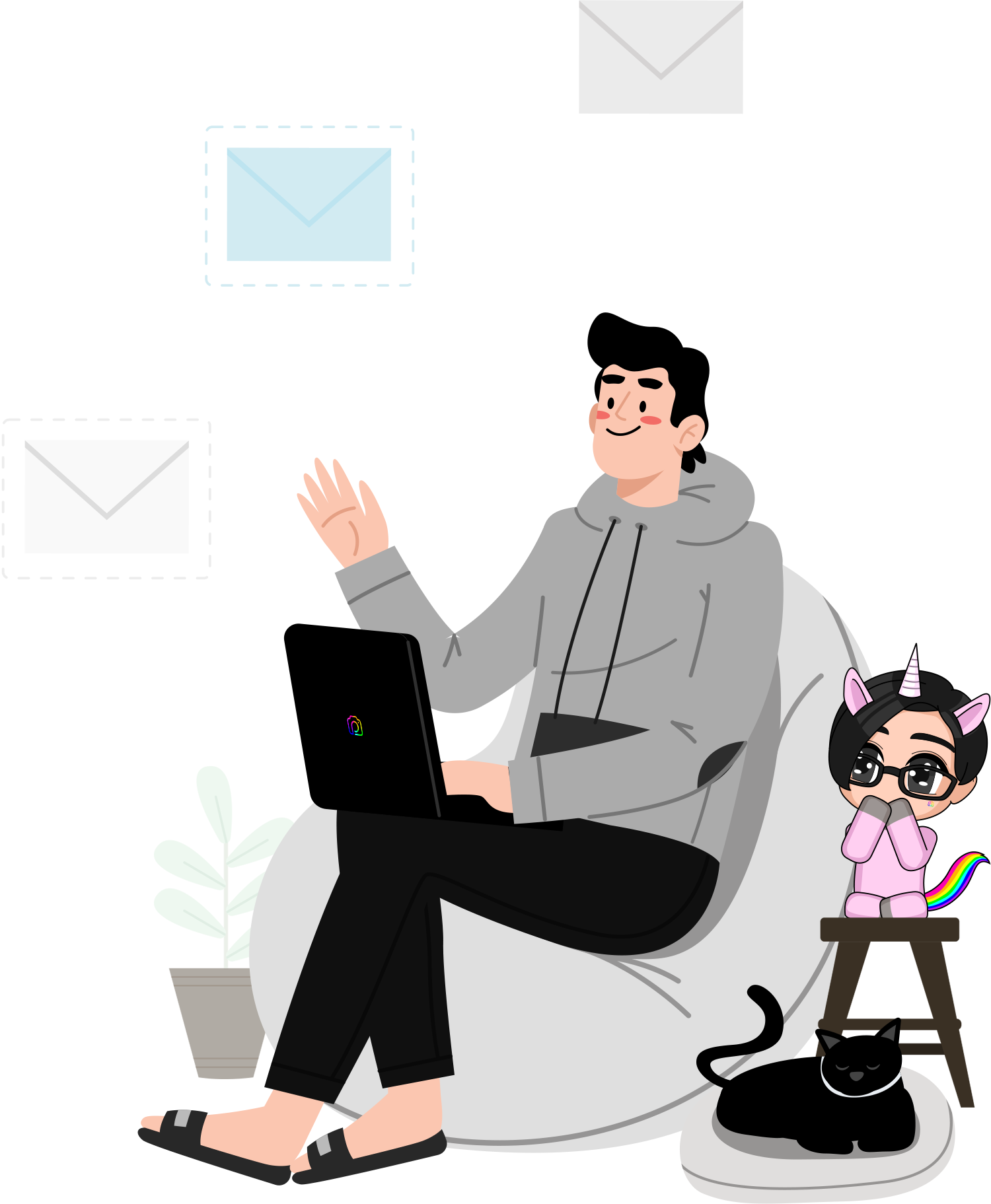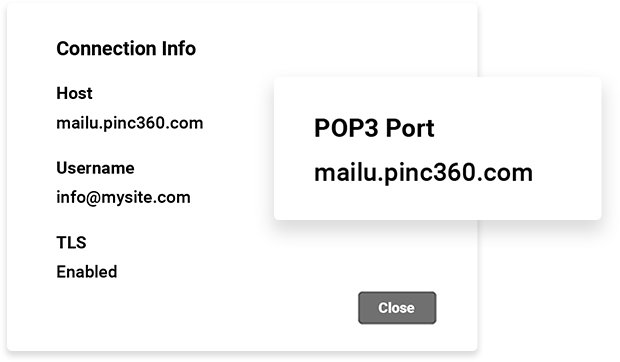 Easy POP for emails that won't stop...
Connecting to your favourite email clients is achieved via Post Office Protocol (POP). POP is used by customers to retrieve emails from a mail server (like ours).
As mentioned, every email client is different. But in general, connecting is as simple as copying your email account's connection information (we supply you with this) over to the client's POP setup.
Not ready for our free email accounts? Try unlimited email forwarding
Another simple way of receiving emails from your custom domains is by email forwarding.
For example, if you want to send an email from user@yourdomain, you can forward it to [email protected], and then configure Gmail to 'send as' user@yourdomain.
Quick, easy and effective! With our hosting, you can also do this with UNLIMITED emails. And although forwarding doesn't let you log into user@yourdomain using Outlook, or your iPhone mail app, our free email accounts do!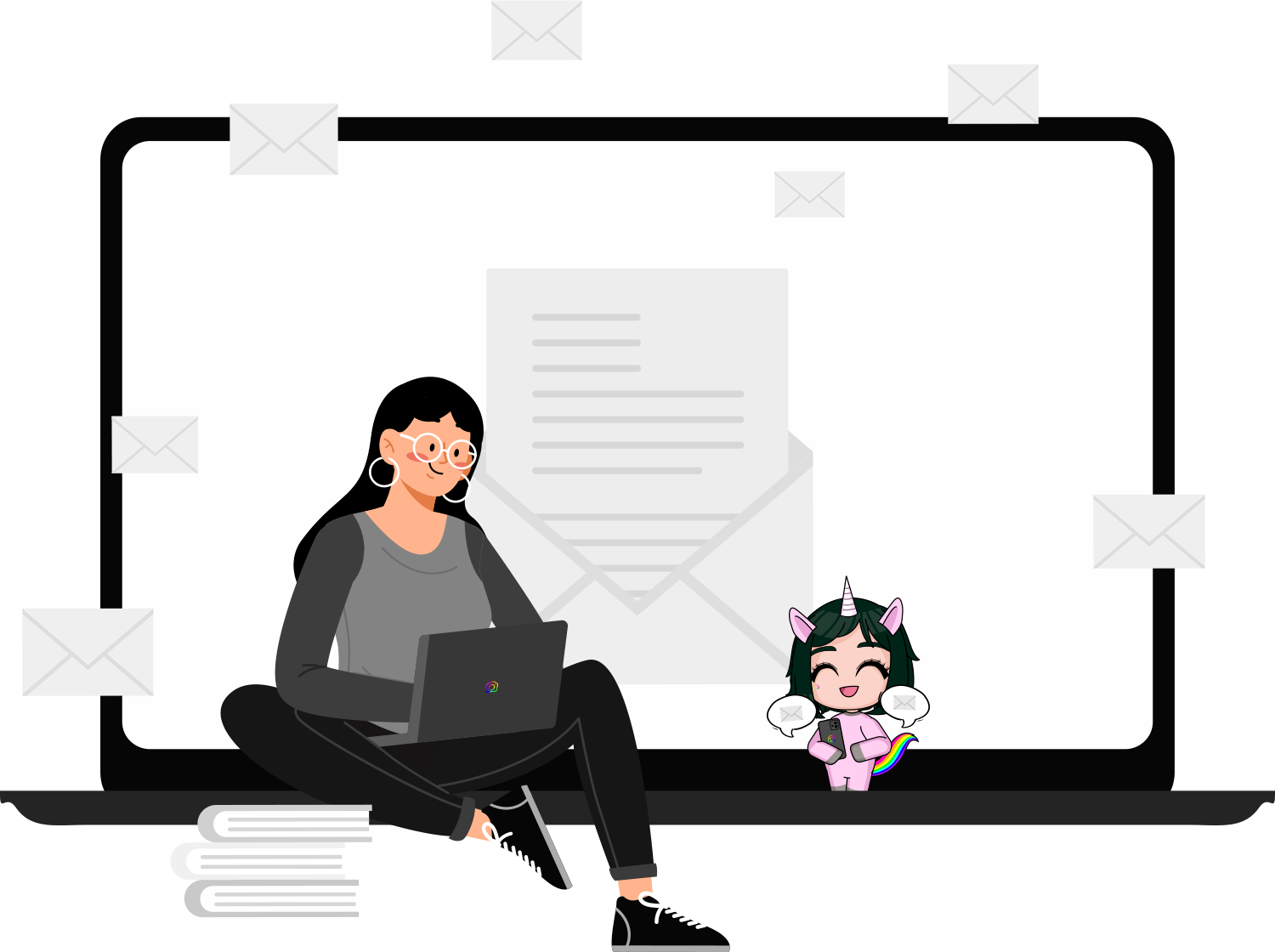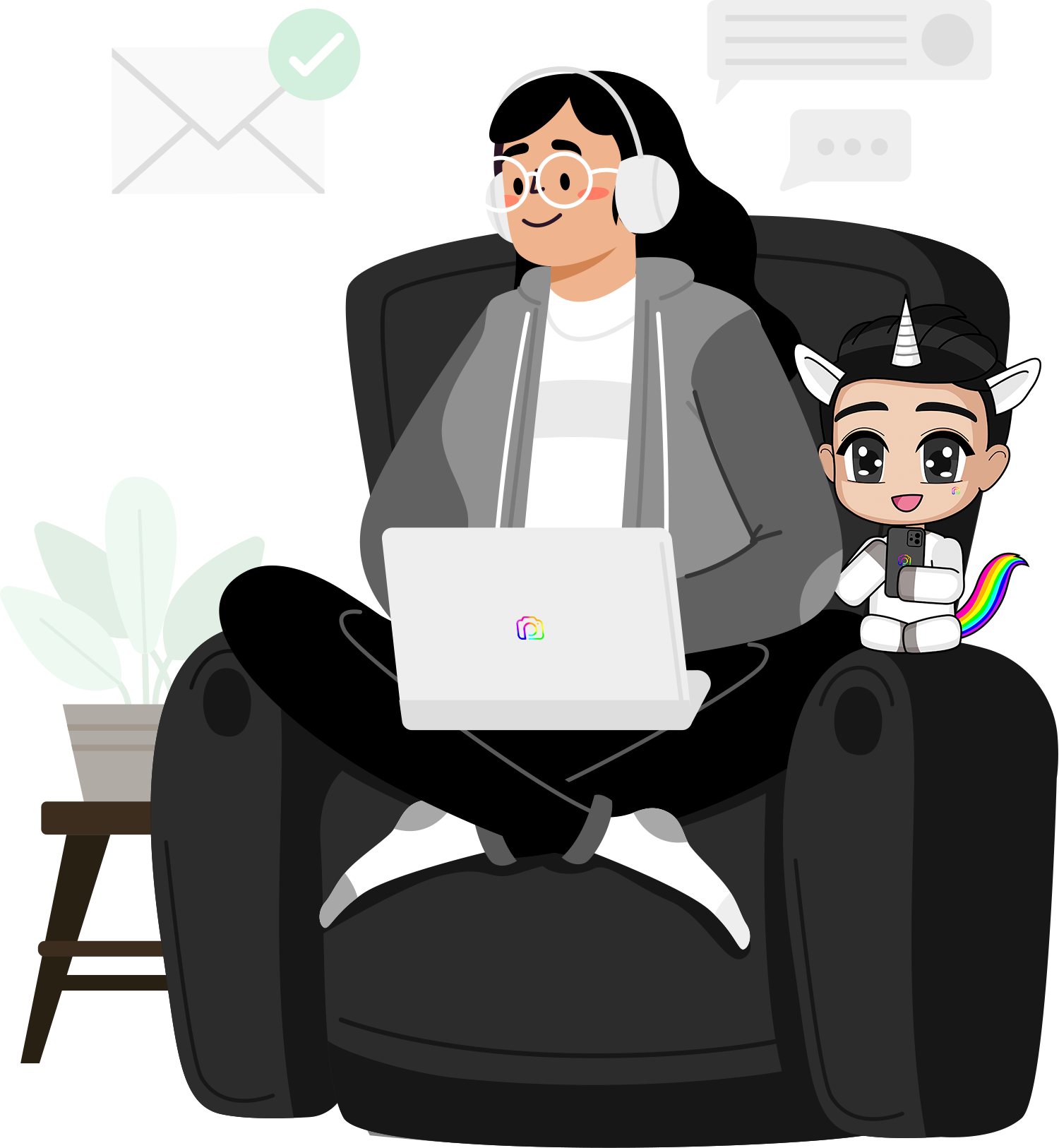 Looking for enterprise, third party email hosting? We can help with that too!
While our free email accounts and forwarding will do the job for most people, if you're looking for an enterprise strength solution, a third party provider (e.g. G Suite or Office 365) might be the way to go.
These platforms give you their own instructions on how configuration and verification works. But in general, it's as easy copying the MX records they give you, and inserting them into your domain's DNS records.
And don't worry, if you have any trouble with this, our customer support team will happily help you set it all up… for free!
Frequently asked questions