Unify
Discover the platform that gives complete control over how you create, design, maintain and develop your online presence.
All-in-one website management.
All your website needs in one dashboard - hosting, support, plugins and more!
For businesses, site owners, developers, freelancers, and agencies.
Unify makes managing every aspect of maintaining your WordPress website elementary; design, security, performance, SEO, marketing, and more.
Plus, you can get live chat customer support and the ability to join our private members-only community!
Fully dedicated and managed hosting. Plus, depending on the membership tier, members get bonus hosting credit.
Site management
Streamline management of unlimited sites hosted anywhere you want. Our site management tools make automatically handling websites a breeze.
Performance
Let your websites fly. With every hosting, members can use our curated range of optimisation tools and plugins on unlimited sites.
Security
Keep every site safe, secure and scanned with the best security plugin. Plus, if you get hacked, we'll clean up and protect your sites for you, for no extra cost, 24/7/365!
Marketing
Completely white-label your sites and build your email list. You'll have happy customers picking up a happy new business, free on unlimited sites.
Plugins
Forms, migrations, stats, backups, SEO and more. You'll be amazed at the range of curated plugins included in your membership.
All your website needs, one place
Unify makes it easy to monitor, optimise, and update unlimited sites from one location.
Get up to speed with instant site status overview. You can also label and organise your sites with the intuitive filtering tools.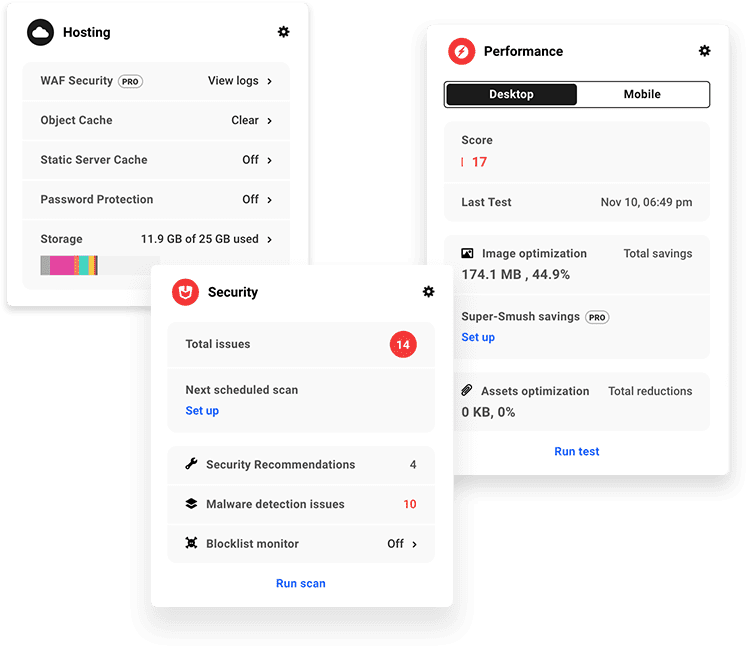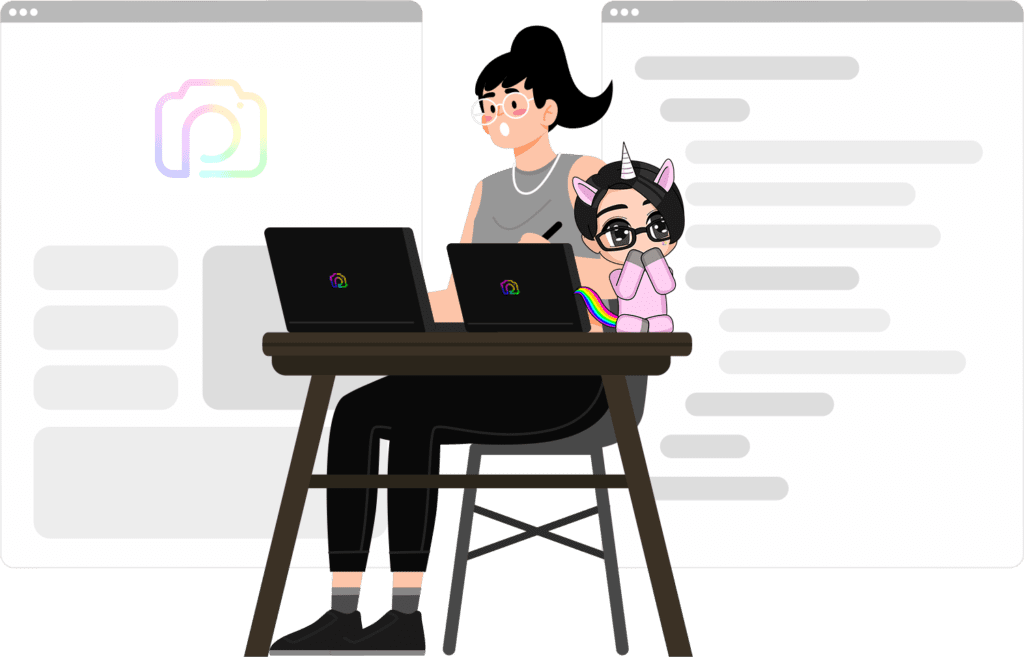 Drag-and-drop live editor
Visualise and build
A complete website builder that offers pixel-perfect design yet produces 100 percent clean code. Take your design vision and turn it into a stunning custom-made website. Drag-and-drop any widget or section onto your canvas – no coding required.
Build and customise every part of your website intuitively with Elementor's visual builder. No coding required.
Achieve your design goals with a widget for every need, along with total customisation freedom.
Create flawless websites with custom positions, padding, margins, and global settings for colours and typographies.
Automated updates
Safely and securely update all your sites, plugins, and themes at your choosing - or turn on automatic updates to automate the entire updating process.
Security scanning and auditing
Regularly run or schedule security scans for hacks and blocklists and keep track of what the hackers (and your users) are up to with auditing.
Get an overview of security issues and suggested tweaks, and always be in the loop with alerts delivered straight to your inbox.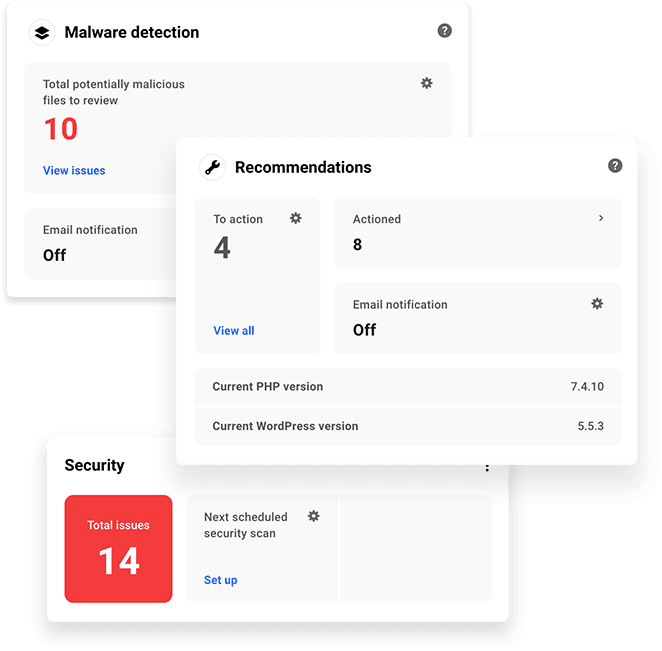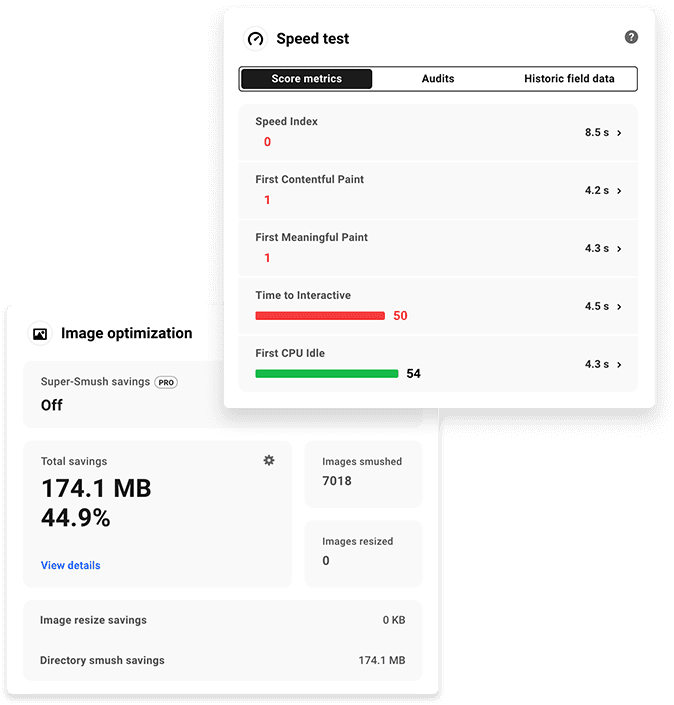 Performance scanning and improvements
Get instant performance data via the performance tab.
Run a page speed test, check site response time, and get itemised insights into areas of performance that can be improved.
Apply improvements and track how well your sites do over time.
Track and optimise SEO
Ensure your sites are SEO-friendly and recognised by Google. Schedule or run an SEO health check, get an overview of how your site measures up and be notified of any tweaks that need to be made.
We've got your back(ups)
Easy peace of mind for yourself and your clients. Manage and schedule automatic, incremental backups (hosted or Snapshot) at your preference, and restore saved backups anytime.
Monitor uptime and performance
Nobody wants their site to go down, and everybody wants their site to fly.
Monitor your site every minute to ensure it's up (and let you know if it goes down), and graph your site speed to ensure everything is running super smooth.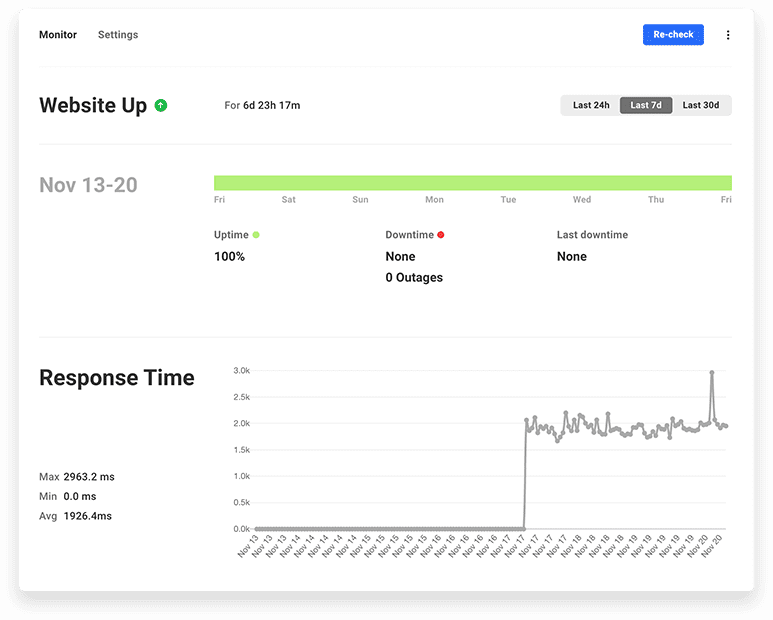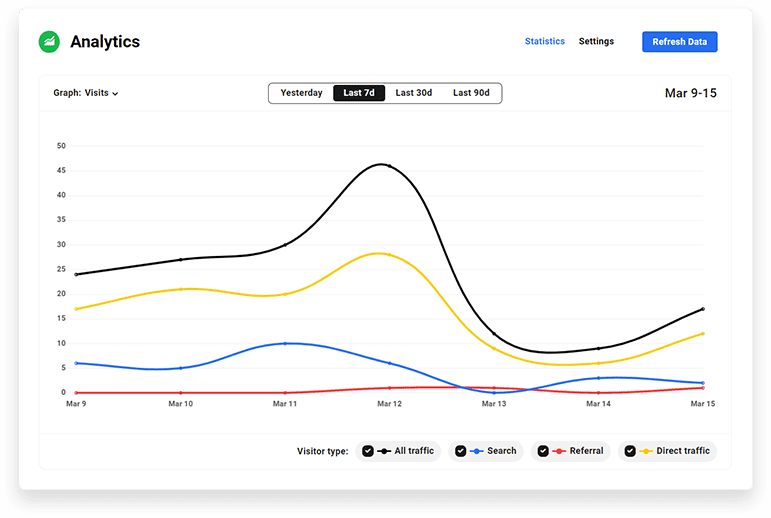 Site stats and analytics
Stay on top of your stats with the real-time site and visitor data. Enjoy a simple (yet detailed) overview of site analytics and status.
Professional reports for you and your customers
Whether you or your customers, you get beautiful PDF reports that demonstrate all the updates, security monitoring and performance improvements you've done.
You can also opt to receive developer-focused reports, detailing everything you need to know about your site.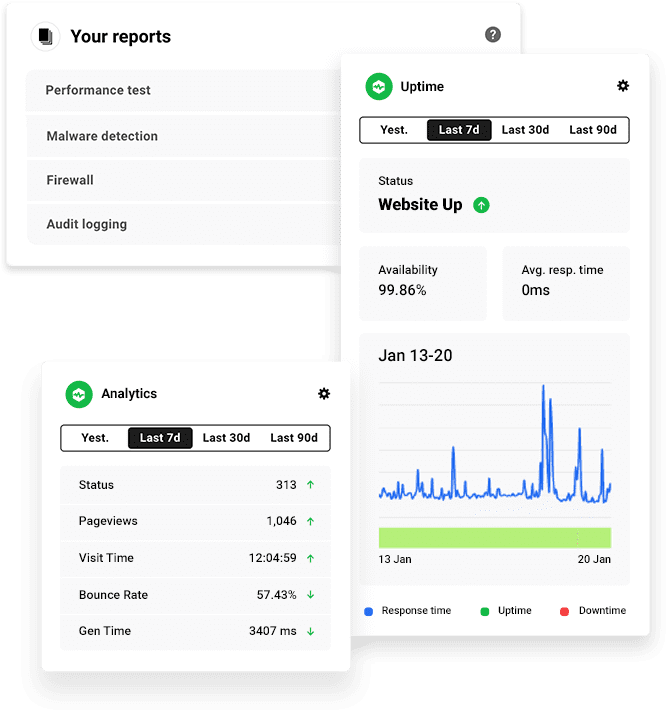 Add users and collaborate
Whether it be customers or colleagues, grant customised site access, add new users, and assign default or custom roles.
Get live customer support
Get timely support for any website issue and even grant temporary access for our developers to jump in and fix up your site.
Your own support team at your fingertips anytime you need them.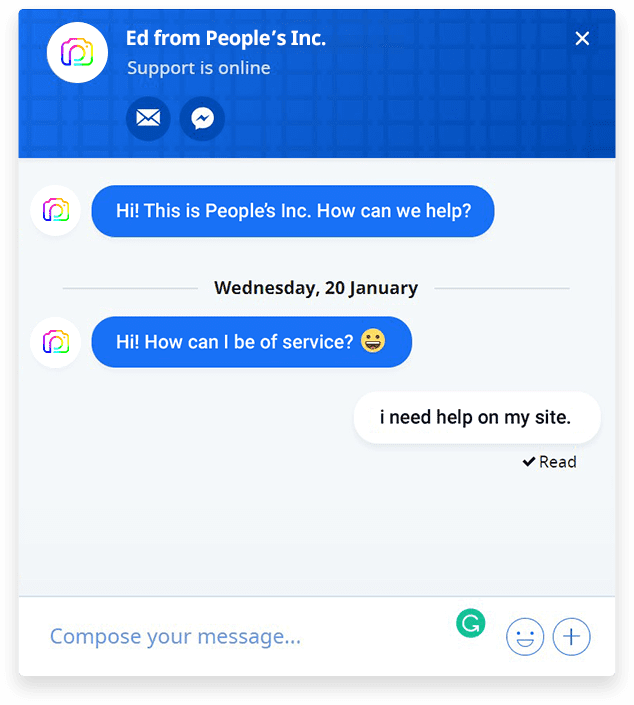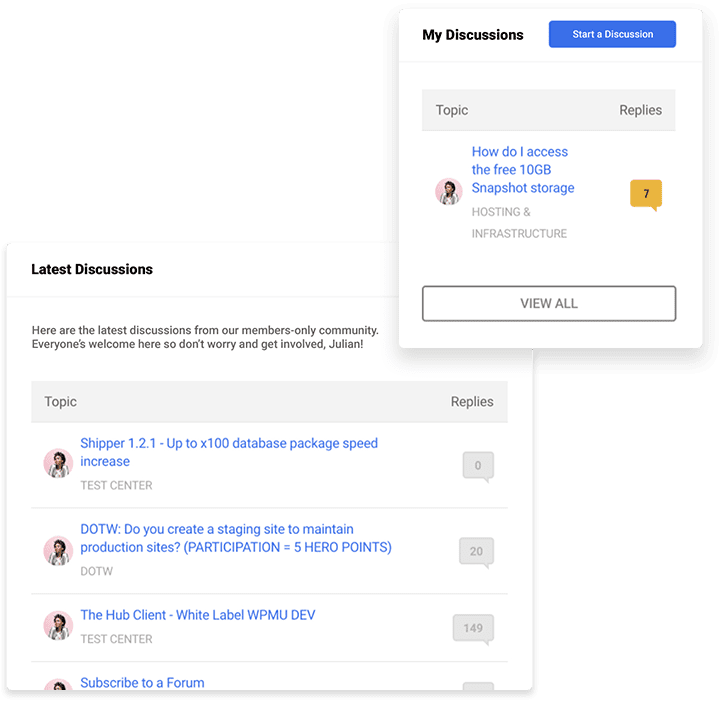 Be part of our exclusive members-only community
Get tips and feedback, and share ideas with our exclusive members-only community.
We will never cap your site at any amount of visits.
These are estimates of what a typical site can support on each plan. What your site can handle varies based on the site type, theme and plugin efficiency, and traffic.
Next steps
Create your own website today!
Try our hosting solution and explore all the tools and services you need to start, run, and grow your business.
Select a plan
You'll receive an invoice and the link to a simple form once payment is made.
Setting up
Fill up the form so we can start generating your site for you!
You're done!
Within two (2) working days, your website and hosting will be ready!
Atom
Nothing shared - dedicated hosting for landing pages and lightweight sites.
10,000 estimated monthly visits.

Ticketed customer support.

Five (5) international data centres, including Singapore.
Basic
Fast and affordable - 90 percent of
our customers start with this plan.
20,000 estimated monthly visits.

Ticketed customer support.

Ten (10) international data centres, including Singapore.
Pro
Enough for a complex and
well-used e‑commerce site.
50,000 estimated monthly visits.

Ticketed customer support.

Ten (10) international data centres, including Singapore.
Premium
Manage a WordPress Multisite or
substantial traffic e‑commerce.
100,000 estimated monthly visits.

Live chat customer support.

Ten (10) international data centres, including Singapore.
Customer support
Supported by real people

Customer support
Get the help you need - before, during, and after your trial.

Help centre
Search for useful articles and advice about starting a business.
Keep learning with free resources
Trusted by over 50,000 small and large organisations

You made it so simple. My new site is so much faster and easier to work with than my old site. I choose the page, make the change and click save. Thanks, guys.

Wow, that was one of the quickest replies! I appreciate it. I currently don't need any change, but it's good to know you'll be able to assist.

Wow. I just updated my site, and it was SO SIMPLE. I am blown away. You guys are genuinely kickass. Thanks for being so awesome. High fives!
Stay connected to your customers
Start selling with PINC 360 today
Explore all the tools and services you need to start, run, and grow your business.