In today's competitive business landscape, many big brands and influential individuals have shifted to the digital world via various website platforms. Choosing the right platform is crucial as it can significantly impact the overall success of your online store.
But which platform is best suited for you?
This article compares the differences between Wix and WordPress sites to help you determine which is better suited for your needs.
Wix vs. WordPress: Pricing
Cost is always the foremost worry when choosing your website builder. Here, we will break down the pricing and costs for both platforms.
Wix

The Wix site offers a free plan for a zero-cost option, including
web hosting,
500 MB storage, and
a Wix subdomain (e.g. username.wixsite.com/siteaddress).
This is a great plan for personal websites or those with a minimal budget, but on the downside, you will experience Wix ads on every page and will not have a custom domain name, which might not be the best option for professionals or businesses seeking a polished image
For those seeking more, Wix's premium plans start at SGD 8 per month for the basic package and can go up to SGD 36 for business and e-commerce plans.
WordPress
WordPress software is free and open-source, but you'll need to find and pay for your hosting provider, custom domain name and SSL certificate, which usually starts at about SGD 5-7 per month, depending on your chosen provider.
However, these steps might be confusing if you're setting up a website for the first time. If you're looking for an easier way to do so, PINC Unify offers you an integrated and easy set-up process – all you have to do is fill in a form.
WordPress also comes with a vast library of free themes and plugins while providing premium themes and plugins for a price depending on the complexity, features and functionality.
Furthermore, the premium ones are often a one-time purchase, ranging from SGD 40 to SGD 150. Over time, this can translate into significant savings.
Verdict: WordPress
To be fair, Wix offers an all-in-one subscription model that eliminates the need to worry about hosting and maintenance.
However, when it comes to long-term financial benefits and professional use, WordPress clearly takes the lead. Its open-source nature, one-time costs for premium themes and plugins, and the ability to choose your hosting provider make it an excellent choice for those looking to get the most bang for their buck.
Wix vs. WordPress: Immediate ease of use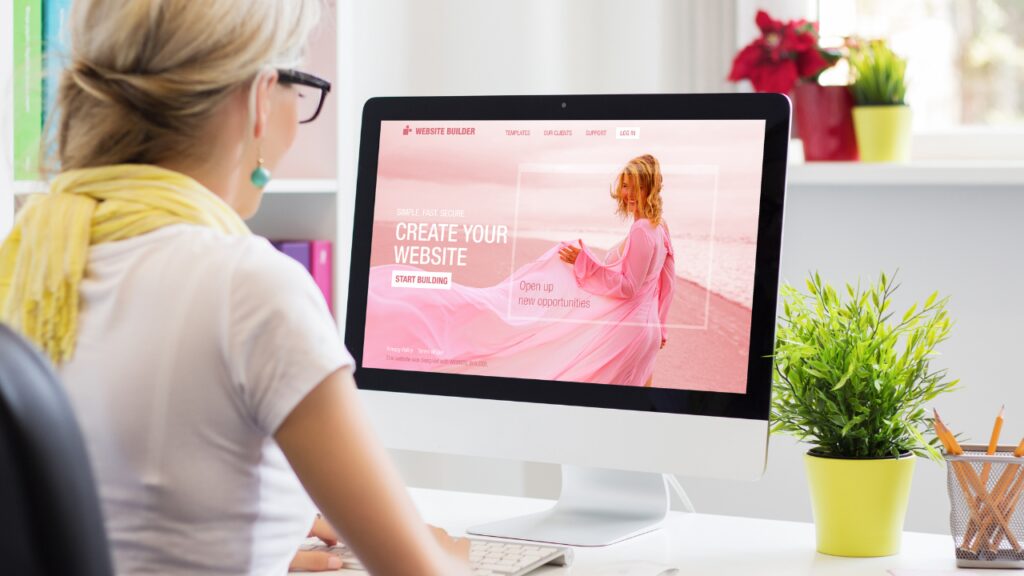 Let's evaluate Wix and WordPress regarding ease of use from a beginner's standpoint.
Wix
Wix sites are renowned for their user-friendly interface and drag-and-drop editor, making them a popular choice for beginners and users without coding experience.
The dashboard is highly visual, offering icons and previews that make it immediately apparent what each section does. A sidebar on the left provides easy access to essential features so new users can quickly grasp how to navigate through the various options due to the intuitive design.
WordPress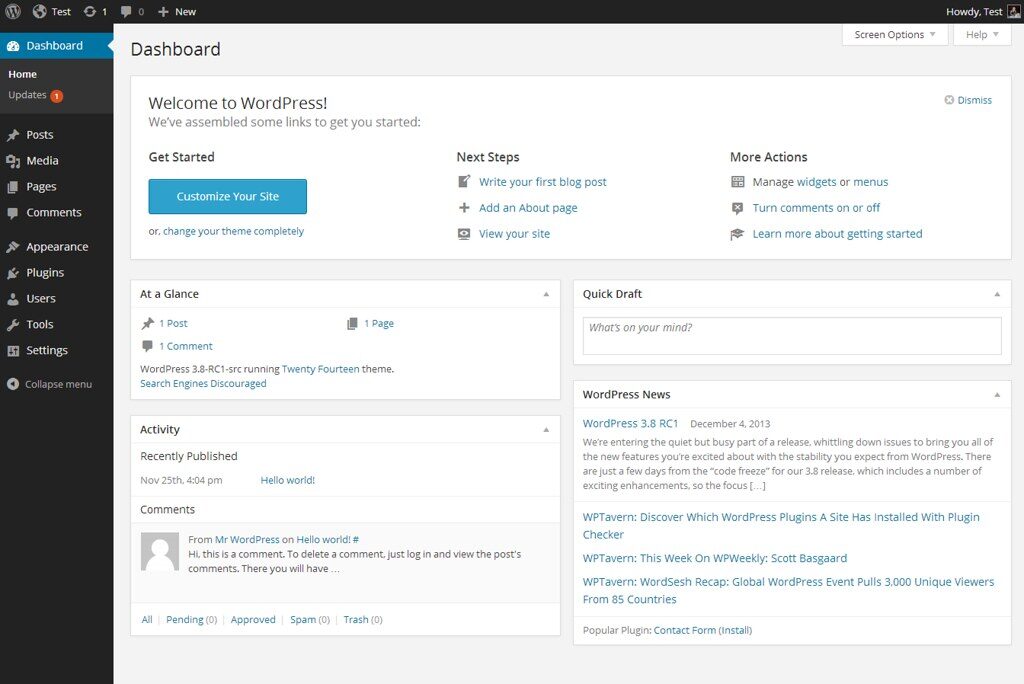 When it comes to the WordPress website, you may need to take some time to learn the ins and outs. That's because you need a bit of coding to edit a WordPress site.
When you first log in, you're met with a menu on the left-hand side featuring tabs like 'Posts,' 'Pages,' and 'Appearance.' The layout is text-heavy and less graphical than Wix. This layout is straightforward for professionals familiar with CMS systems or with prior experience with WordPress.
However, newcomers might need some time to understand where everything is and how to use it. Though the block-based Gutenberg editor (introduced in WordPress 5.0) simplifies content creation with a visual and modular approach, knowing some HTML might help.
Verdict: Wix
When it comes to an interface that you can jump right into, Wix offers a more intuitive, straightforward dashboard designed for immediate use.
Wix vs. WordPress: Design and layout
When it comes to creating a digital presence that genuinely captures your brand, customisability is king. As a professional, you want to break away from the cookie-cutter approach and tailor your website to your unique needs and aesthetic tastes.
Wix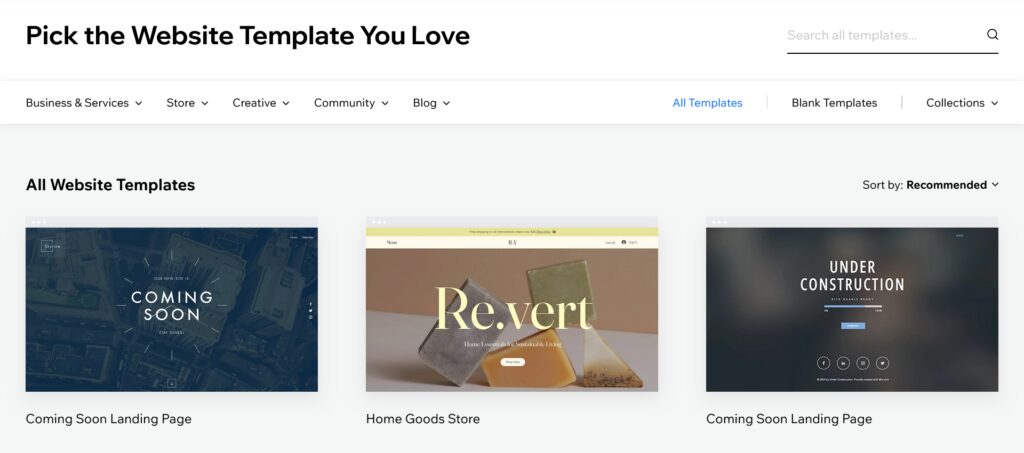 Wix offers over 800+ pre-designed templates included in the free plan for different industries and purposes such as business, e-commerce, hobbies, arts and crafts, etc.
As all Wix templates are created to be mobile-responsive, you can be assured that your Wix website will look good on various devices. These templates provide a starting point for your design.
However, once you choose a template, you're locked into it. Switching to a different template requires you to start from scratch, which is a limitation in terms of design flexibility.
You'll find Wix somewhat confining if your design aspirations include unique, code-heavy features. Wix does offer some room for custom code through its 'Dev Mode,' but this feature is relatively limited compared to the capabilities you have with WordPress.
WordPress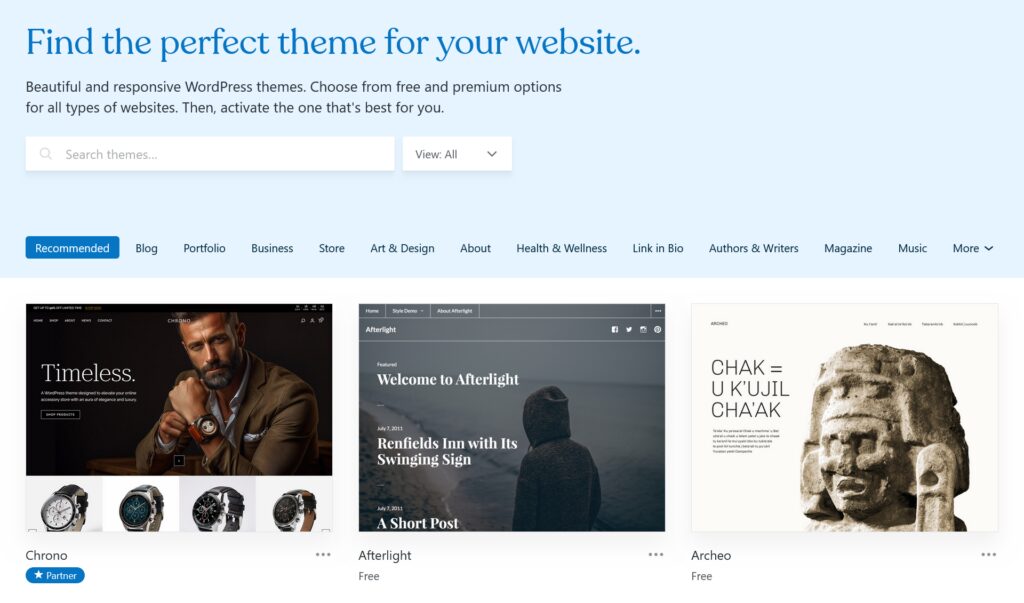 WordPress operates on themes, which function as a foundational structure for your website. You can customise your WordPress theme any way you want without a limit.
This customizability goes further when you utilise plugins like Elementor, which allow you to create complex layouts and modify design elements visually. However, these themes can sometimes be basic skeletons that require much work to achieve your desired look.
Furthermore, unlike Wix, WordPress users can easily swap between WordPress themes without losing content, offering more flexibility if you decide to rebrand or redesign your site.
Verdict: WordPress
WordPress offers unparalleled customisation, which is especially beneficial for professionals who require unique, complex, or highly branded websites.
Wix vs. WordPress: Plugins and apps
Wix uses a feature called "Apps" to increase the functionality of their user's site. Likewise, these tools are called plugins in WordPress. Essentially, both are third-party extensions you can add to your site for special features.
Wix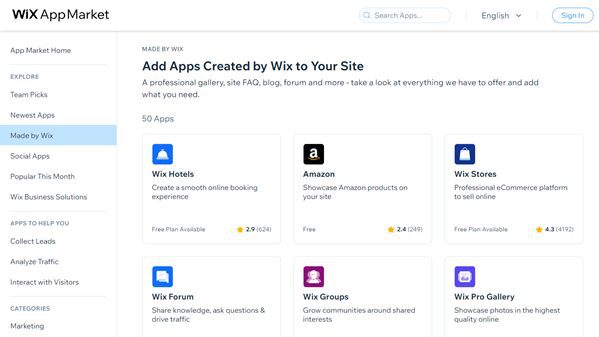 In the Wix App Market, there are over 300 tools (free and paid) with pre-built integrations for e-commerce, bookings, forms, social media, and more.
These Apps are designed to be user-friendly and can be easily installed onto your Wix website with the click of a button. And, since Wix provides hosting and security, you don't need to worry about compatibility or updates for third-party plugins.
However, while Wix apps offer basic customisation options, such as changing colours or layout, they generally don't offer the level of in-depth customisation that many professionals require for unique uses.
WordPress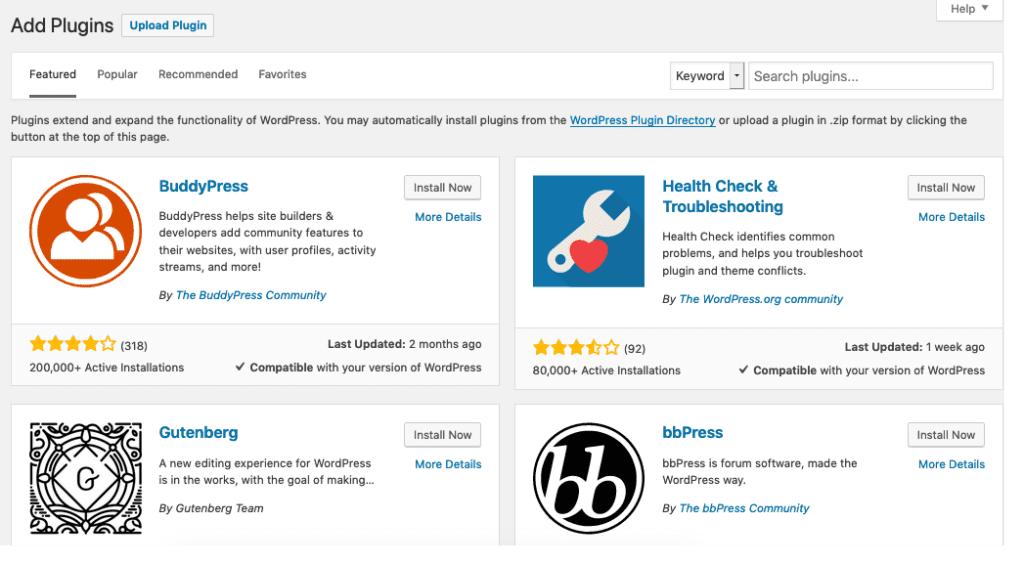 WordPress is an open platform with over 58,000 free and premium plugins in the Plugin Repository. The diversity is staggering, making it likely to find a plugin that carries out nearly any function you could imagine for your WordPress (SEO, security, forms, and more!).
Check out the top WordPress plugins you need for your business website here!
However, there is no screening when developers create a plugin, so users must research to avoid security risks.
Installing a WordPress plugin generally involves a few more steps than Wix. You'll need to search for the plugin, install it, and then activate it. Some plugins require additional setup or configuration, and compatibility issues may need to be sorted out.
That said, one of the most compelling aspects of WordPress plugins is their high degree of customizability. Many plugins come with a broad array of settings that allow you to tailor the tool to your precise needs. And for those with coding skills, the possibilities for customisation are virtually endless.
Verdict: WordPress
In terms of sheer range and diversity, WordPress is the undisputed champion.
While the Wix App Market is straightforward and user-friendly, WordPress is the obvious choice for professionals seeking specialised tools or highly customisable functionalities.
Wix vs. WordPress: Blogging and content creation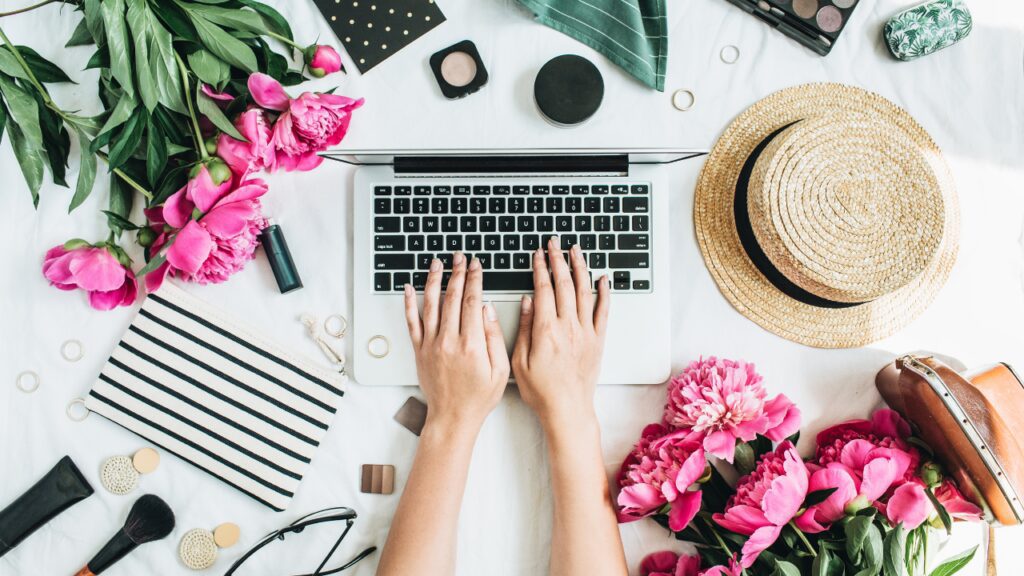 Wix
As mentioned, Wix is user-friendly; from editing to managing blogs, you can do all without any coding knowledge. Thanks to its recent update, Wix can now support more blogging features, including
tagging
commenting
blog SEO
mobile responsive sites
While Wix does provide community-building features such as commenting and social sharing, it lacks any special community plugins.
Also, if you prefer to create content in bulk and stagger it over a period of time, Wix offers basic post-scheduling options that let you plan your content release ahead of time. While this is convenient, the platform doesn't offer native, advanced automation features such as content drip or automatic social sharing.
You'll also find yourself limited with the integration options from Wix's App Market. There are Apps for basic integrations, like social media feeds and email marketing tools. However, these are fairly basic and lack the depth that a professional content creator might require for complex strategies.
Furthermore, if you want to create and manage online courses, quizzes, or memberships, Wix is not for you, as they don't offer a learning management system (LMS).
WordPress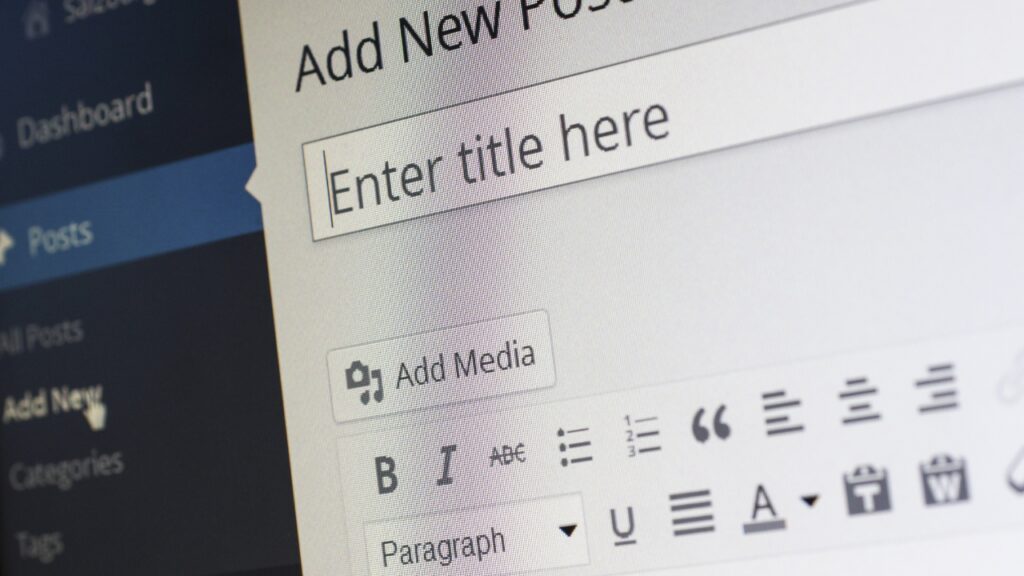 Before its evolution, WordPress was once a blogging platform, which is why it provides a robust and flexible content management system for bloggers. Plus, WordPress facilitates community building via forums, networking features, and member interactions.
WordPress also steps up the game in automation. With the thousands of WordPress plugins that offer advanced features, you can manage an editorial calendar, collaborate with team members, auto-share to social networks, and even re-publish old blog posts— all from your dashboard.
The WordPress Plugin Repository also provides a plethora of integrations with popular services and many social media platforms.
Unlike Wix, WordPress can integrate with powerful LMS plugins like LearnPress, LifterLMS, and others, which allows you to create and manage online courses, quizzes, memberships, and more.
Verdict: WordPress
WordPress is the more powerful, flexible choice for blogging and content creation. Its scalability, customisation options, and range of plugins make it a more suitable platform for those serious about turning their content into a business.
Wix vs. WordPress: E-commerce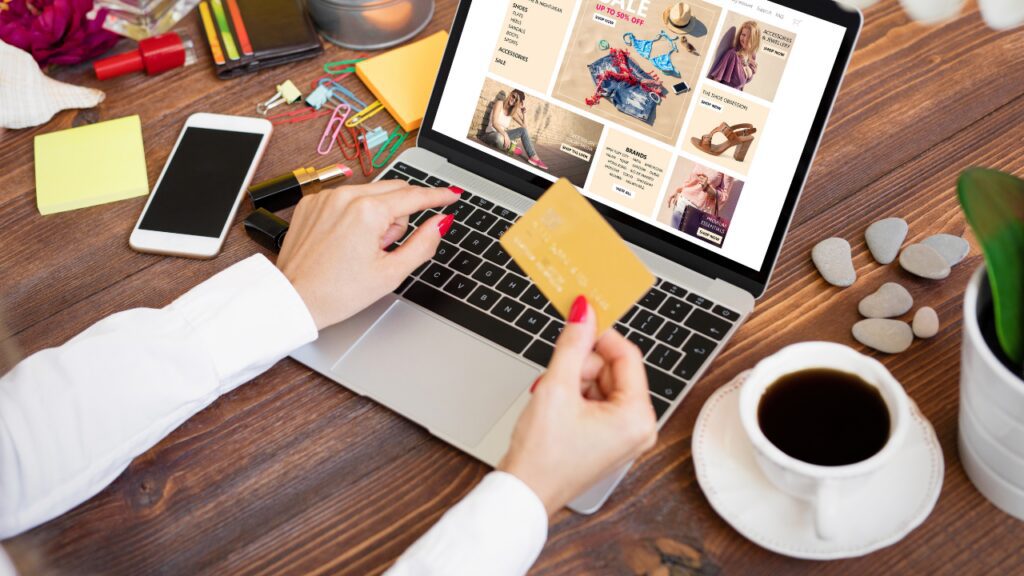 Wix
You can only run an e-commerce store in Wix if you subscribe to their paid plans. With Wix stores, you can utilise their built-in e-commerce features such as:
product catalogues
shopping carts
checkout processes
secure online payments (including credit cards and various third-party payment gateways
basic shipping options
While Wix can be a good starting point for small to medium-sized businesses, it can become limiting as you scale up.
WordPress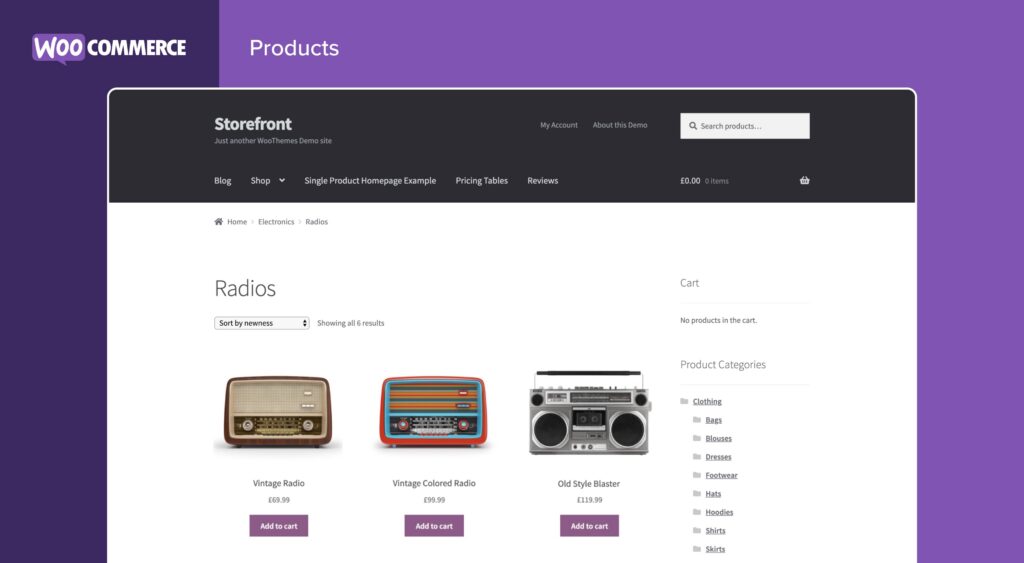 WordPress requires installing an e-commerce plugin like WooCommerce to turn your website into an online store. While this adds a layer of complexity, it provides far more customisation and flexibility in managing your store.
For example, WooCommerce extensions allow you to set up extensive features such as
more extensive payment and shipping options
customised subscription models
complex shipping rules based on weight, location, or time
Most importantly, WordPress is well-prepared for scalability. Its robust architecture and vast range of plugins mean you can expand and adapt your store as your business grows without migrating to another platform.
Verdict: WordPress
WordPress provides an e-commerce solution with nearly limitless potential.
While it may require a greater initial investment in setup and learning curve, its scalability and customisation make it a formidable option for professionals.
Wix vs. WordPress: Data portability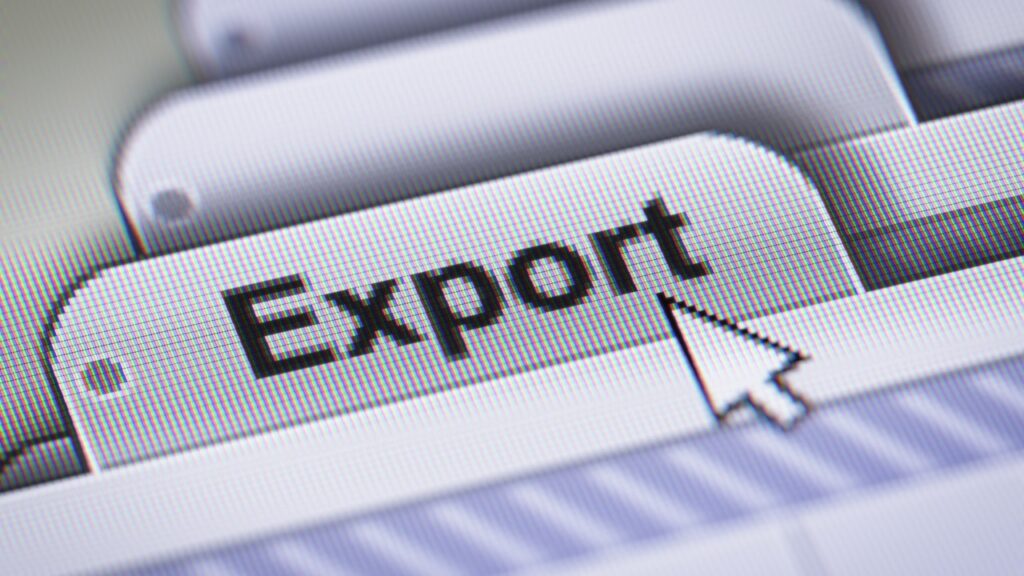 Wix
Wix has traditionally had a bit of a reputation for locking your data into their ecosystem. Although Wix users can manually export some content like text and images, the process is far from straightforward, and automated exporting tools or options are generally lacking.
For online stores built on Wix, the export options are similarly limited. While you can export your product data to a CSV file, much of the associated metadata and images won't make the journey with you.
Another drawback with Wix is that even if you manage to move your content manually, SEO settings and other metadata are unlikely to transfer over. This can affect your search engine rankings and online visibility.
Ultimately, if you decide to move away from Wix, be prepared for a hefty manual migration process that may involve recreating your site from scratch on another platform.
WordPress
WordPress excels in the area of data portability. It offers built-in tools that allow you to export your content easily, including posts, pages, and even comments.
Moreover, WordPress operates on open-source standards, meaning your data can be transferred and adapted in various formats, allowing you to move your site to any other platform.
WordPress, WooCommerce and other e-commerce plugins also provide comprehensive export options, including products, customer data, and order histories. They make it comparatively simple to migrate your online store to another WordPress site or another e-commerce platform.
Finally, WordPress allows you to export various metadata and SEO settings, ensuring your site's search engine ranking is minimally affected during a migration.
Verdict: WordPress
WordPress offers a far more flexible and forgiving environment regarding data portability for those who envisage a long-term strategy that may involve platform migration or want the freedom to adapt and change.
All in all, Which one is better?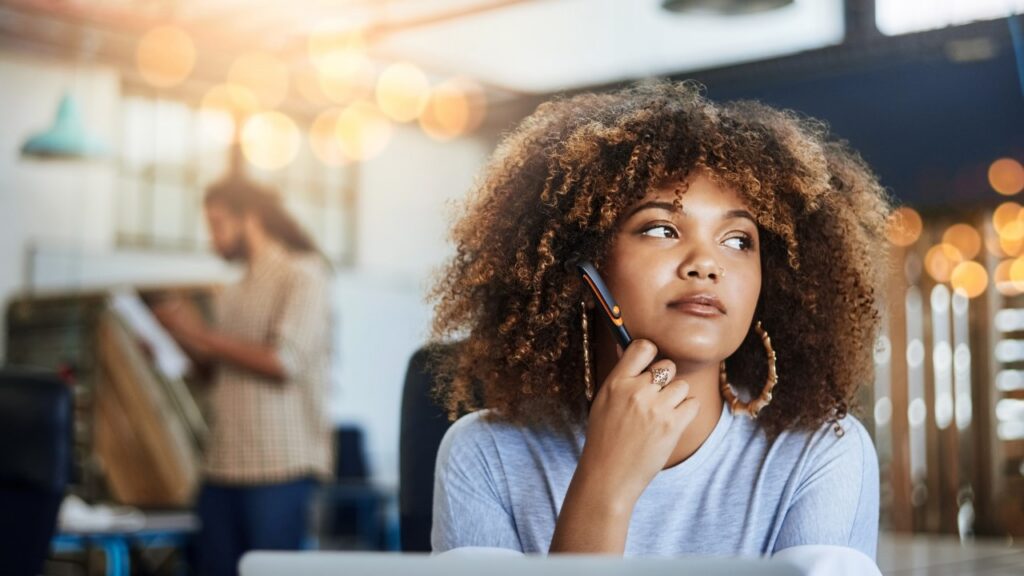 In the duel between Wix and WordPress, each has its strengths and weaknesses across various spectrums, as we've explored. So, what's the final verdict?
It's a no-brainer: WordPress beats Wix as the superior web publishing platform as you achieve more in the long run.
While Wix offers an attractive proposition for beginners or those with immediate, simpler needs, it falls short in almost every other aspect compared to WordPress.
The latter's scalability, customisation options, robust e-commerce capabilities, and data portability make it a formidable choice for professionals and serious hobbyists.
Make your WordPress journey smoother with PINC today!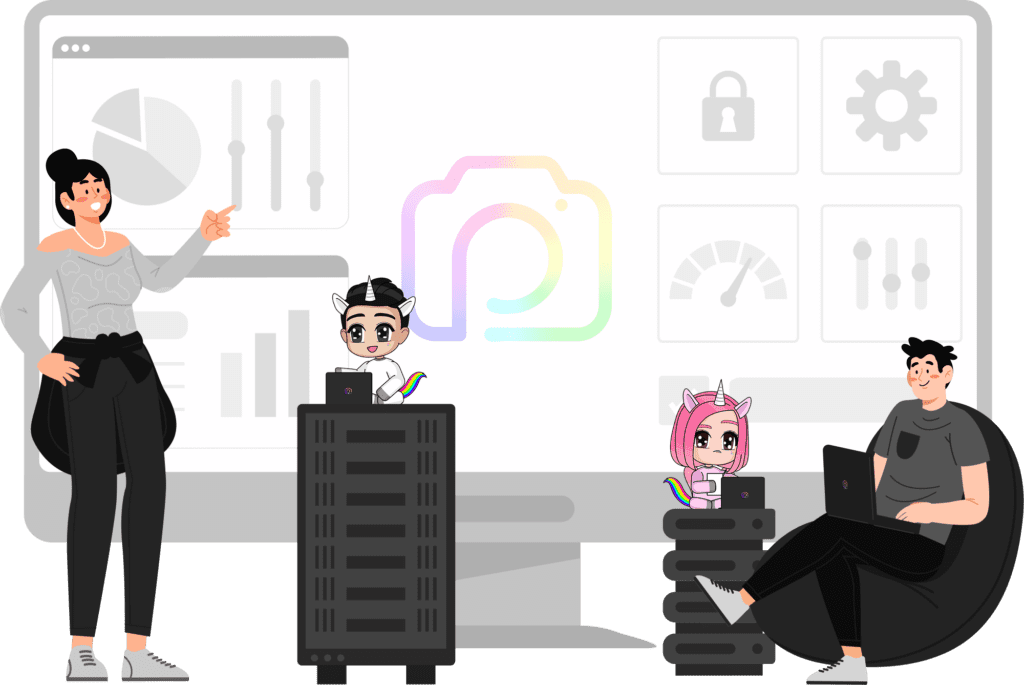 Are you tired of the constant struggle of managing your WordPress website? Love the range of WordPress but wish there was a better way to manage, well, everything?
Fear no more! We are here to make your voyage with WordPress easier than ever.
Using our expertise and experience as a web design company, we present to you – Unify, an easy, comprehensive suite of services that covers every aspect you need to elevate your online presence:
WordPress Hosting
Site Management
Website Performance
Premium Plugins
Automated Updates
Security Scanning and Auditing
Performance Scanning and Improvements
Track and Optimise SEO
Backups, Uptime Monitoring, and Analytics
and more!
And that's not all.
With live chat customer support and exclusive access to our members-only community, Unify takes your web design and development experience to the next level.
Don't let your website be a burden. Let Unify empower your brand.
Related Posts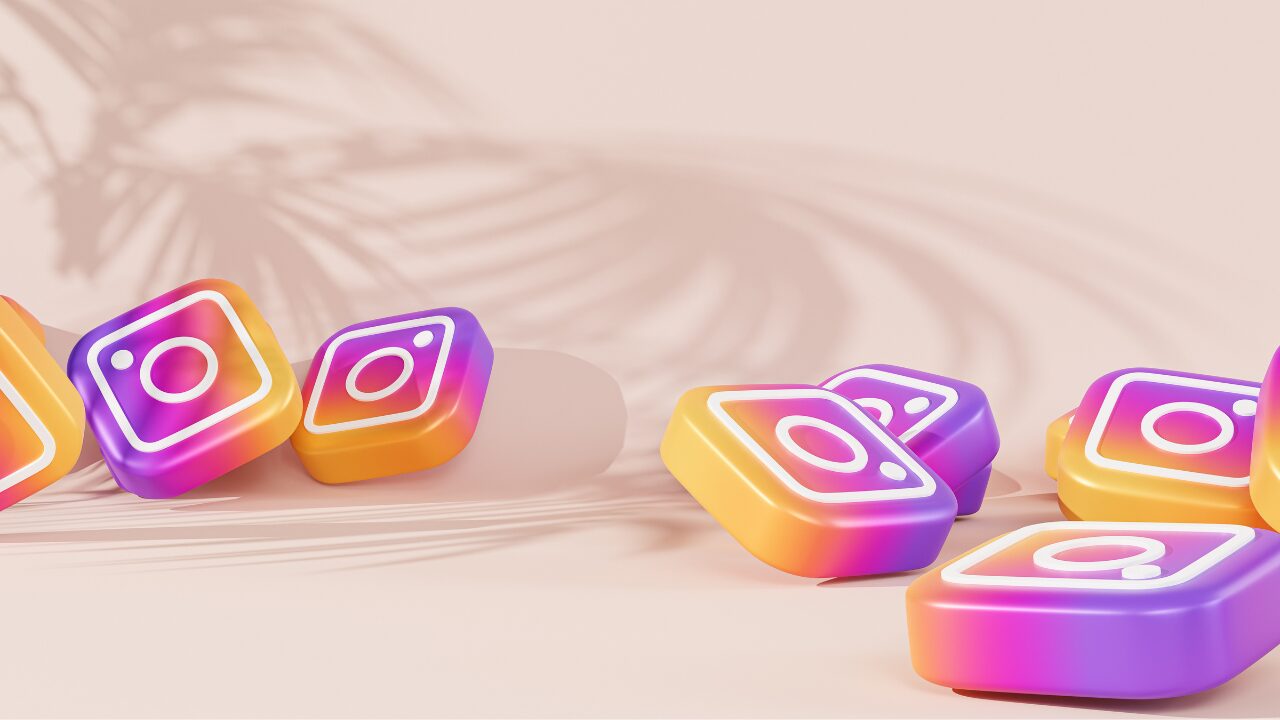 Amongst the various social media platforms available, the Instagram app has emerged as a powerhouse that offers a unique and dynamic space for brands to connect, engage, and ultimately drive growth. However, a top-quality Instagram…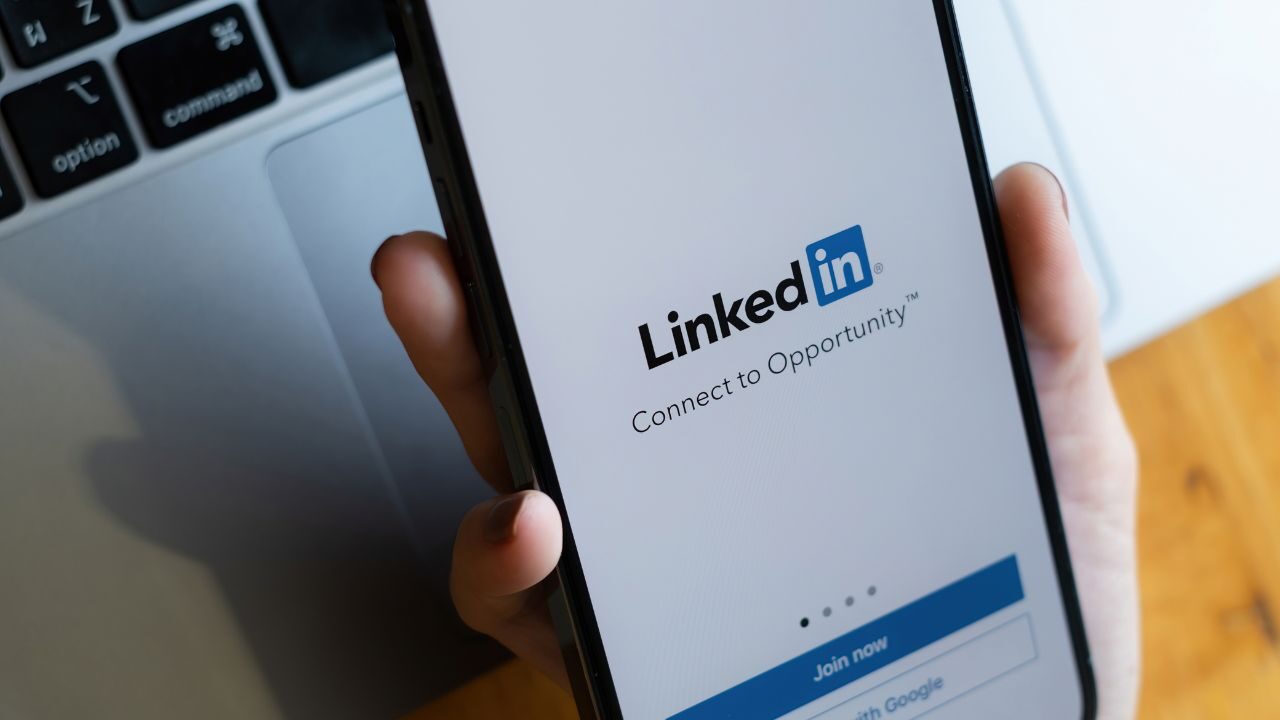 LinkedIn has emerged as a powerful platform that not only connects professionals but also serves as a potent tool for businesses to achieve growth and success. Its unique features can lead to various advantages –…
Categories
Latest Posts