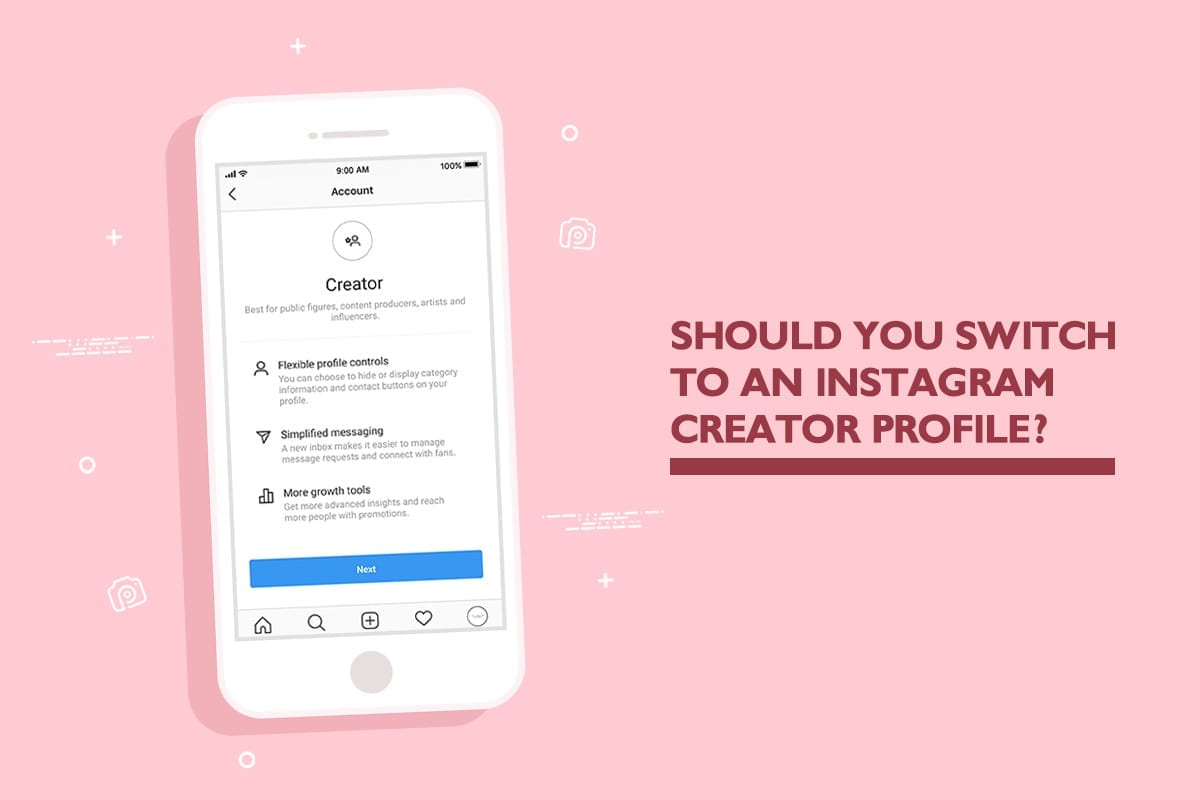 The newest thing to come out of Instagram's front door is the Instagram Creator profile. It is essentially a tool for Instagram influencers; allowing them to what they do best – influencer marketing – with a greater level of nuance and precision. Influencer marketing is doing what the computer has done to the typewriter; gradually putting traditional advertising out of commission, and in an interview with The Hollywood Reporter, Instagram product manager Ashley Yuki had this to say:
"Creators are an important part of our community… We want to make sure that Instagram is the best place, and the easiest place, to build fan communities and also build [creators'] personal brands." – Ashley Yuki, Instagram Product Manager
The premise of the Creator profile is to provide influencers tools which are specific to their needs. Currently influencers are faced with the lack of analytical tools, forcing them to pick the next best alternative which is Instagram Business; however that still does not make the cut, and the creator's profile promises the following for influencers:
– Growth insights; including data around follows and unfollows
– Direct messaging tools allowing users to filter notes from relevant people, e.g., they can filter notes from brand partners and friends. Creators will be able to rank their pending requests by relevance or time to make sure they don't miss important requests.
– Allowing influencers to designate their preferred method of contact via flexible labels.
Breakdown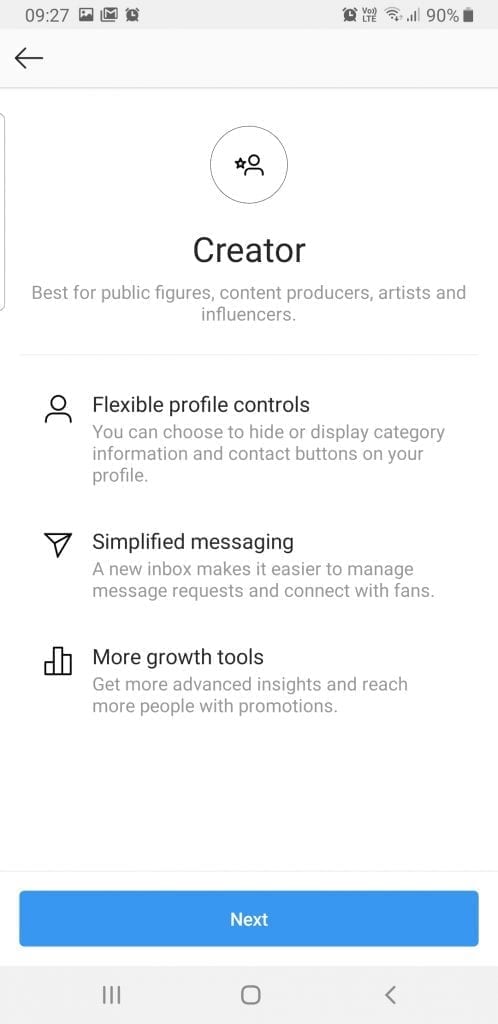 The new features of Instagram's creator profile
– More growth tools for influencers
One of Instagram's spokespersons acknowledged the fact that tracking user growth and engagement is one of the hardships that plagues the IG influencer, and what IG has promised is the Instagram Studio Creator Dashboard.
"We've gotten feedback that existing tools around business profiles make it difficult to track creator follower growth and engagement over time and that existing business tools weren't designed with them in mind."
The dashboard provides a range of data including insights to daily and weekly analytics, posts, IGTV, Instagram Stories, and also when users are most frequently online. What it means for influencers is that they can now track the metrics regarding their reach and engagement more easily; directly from their desktops.
Another important thing to note is the Instagram creator profile's ability to track follow/unfollow data, making it significantly easier for influencers to understand what content is or isn't resonating with their followers, and allowing them to accommodate to those changes more quickly.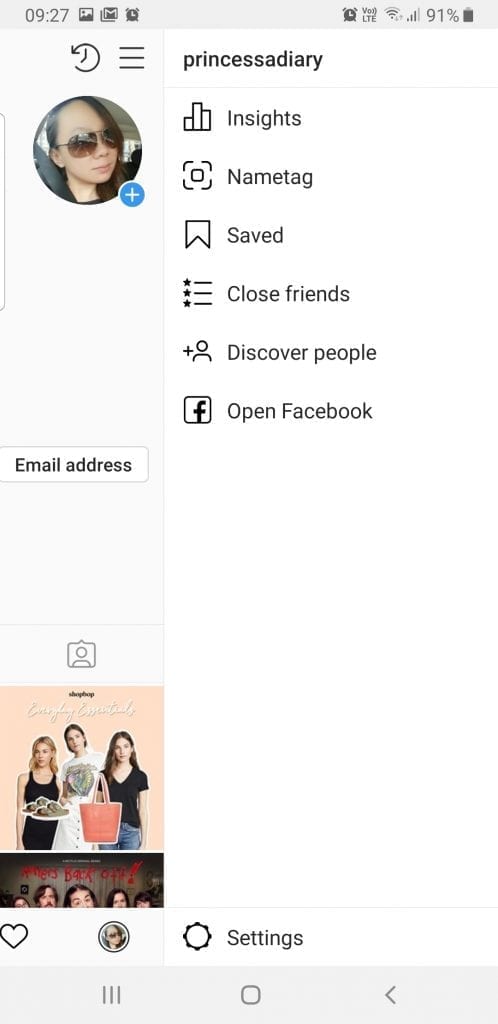 – Only some may pass
Other than re-acquiring control for their reach and engagement, influencers can now rest easy from being bombarded by messages from their followers. Creator profiles now give influencers the power to filter out their DMs, letting them prioritize messages from brands and friends, or prioritise them by relevance, ensuring they never miss an important request.
The newly simplified messaging mechanics in the new creator profile may become a barrier for brands looking to collaborate, thus pushing the need for businesses to establish a genuine connection with their influencing partners to get themselves noticed.
While there may be some downsides for brands, there are some upsides too.
"Any move that lets creators share statistics with brands and lets those brands know what their audiences look like is beneficial. Currently, influencers who are not verified can only share data such as engagement with Stories by capturing screenshots."- Ryan Detert, CEO of Influential
He believes that brands will be able to search for genuine influencers more easily with the increased availability of influencer statistics, making it easier for brands to contact influencers; or at the very least those who have been verified as conducive to working with brands.
– Flexible profile controls
Alluding to the subject of creating genuine connections, the creator's profile now lets influencers choose their preferred method of contact. Doing so allows influencers to filter out unsolicited messages and choose their preferred brand or partner to work with, giving them absolute control over their profiles and the connections they create on the platform.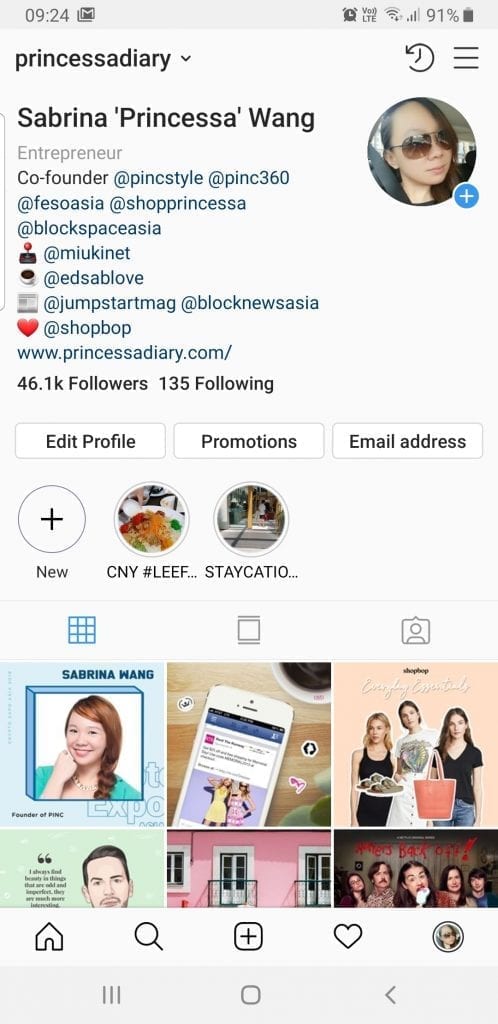 One way this manifests is in the form of shoppable posts – users can now shop directly from a creator's account without exiting Instagram. By tagging products within their posts, creators can make life easy for their followers to shop their favorites straight from their feed.
"Instead of taking a screenshot or asking for product details in comments or Direct, you can simply tap to see exactly what your favorite creators are wearing and buy it on the spot."- Instagram
So should you make the switch?
Currently Instagram Creator Profile is still in beta testing; meaning that only a small specific group of users have been invited to test the new account features before rolling it out to the masses. However some of the downsides are as such – Instagram creator profiles aren't connected to the Instagram API, meaning features such as analytics tools or items such as Auto Publish are unavailable to them. It's also rumored that only influencers with a specific account standing are eligible for the profiles
"We are unlikely to see these features made available to everyday Instagram users. They will most likely remain the privilege of those users beyond a certain threshold of followers, i.e., they will become the tools of genuine Instagram influencers."- Influencer Marketing Hub
Till then, only time will tell whether the creator profiles are worth switching to, once the profiles emerge from beta-testing and when information becomes more readily available.
While we're on the subject, the PINC platform also offers users the opportunity to monetise through user interactions, where rewards can be earned by uploading and tagging products and friends. Interact with and upload social content, and get rewarded along the way!
Speak with us here and let us help you determine what works best for you!
Related Posts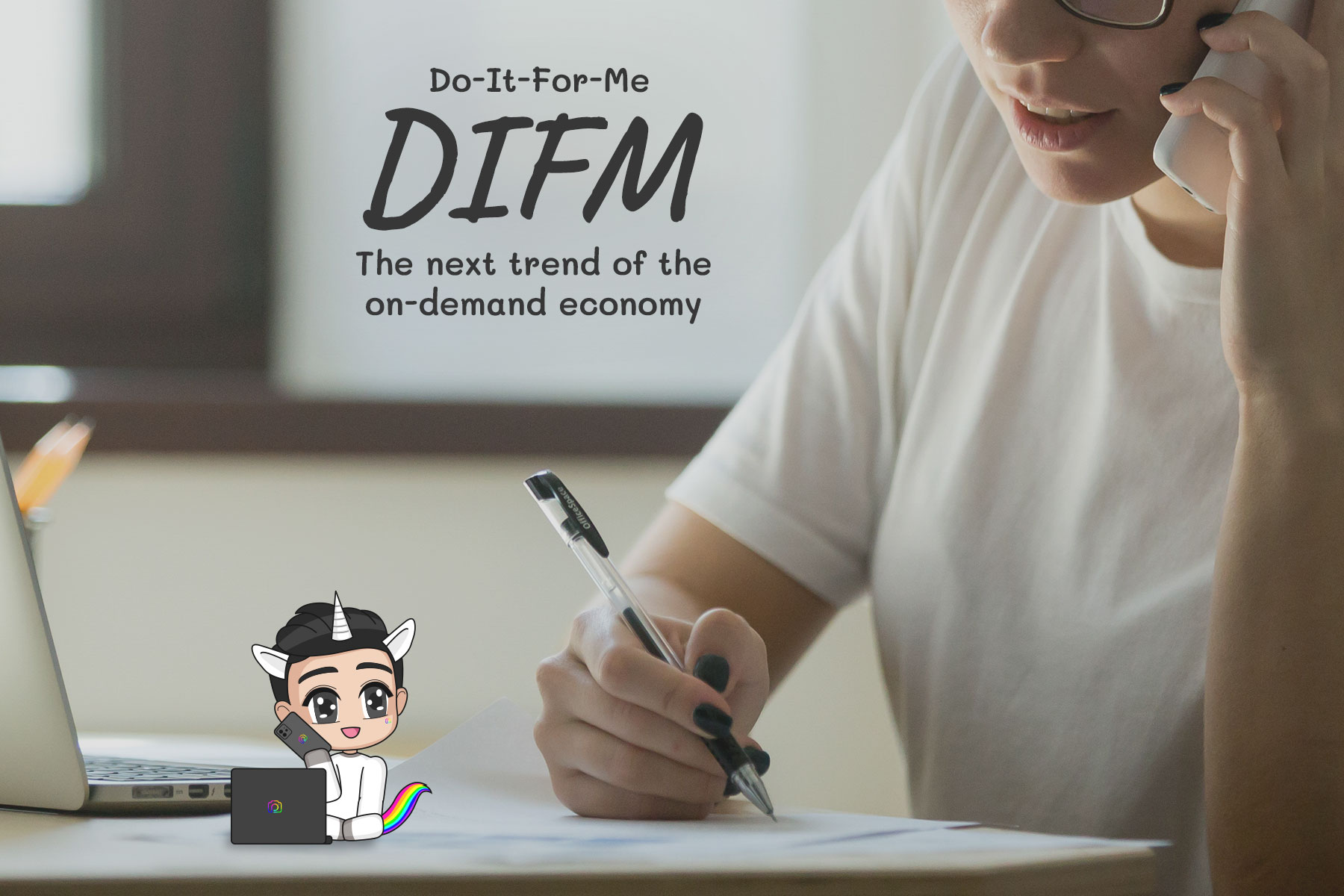 DIFM (do-it-for-me) solutions have always existed as a viable business strategy as it utilises the scaling efficiency of leveraging existing resources. When used strategically, combined with various DIY (do-it-yourself) tools, business owners can fully maximise their operations and output with proper time management. The recent comeback trend on DIFM solutions may also be partial because…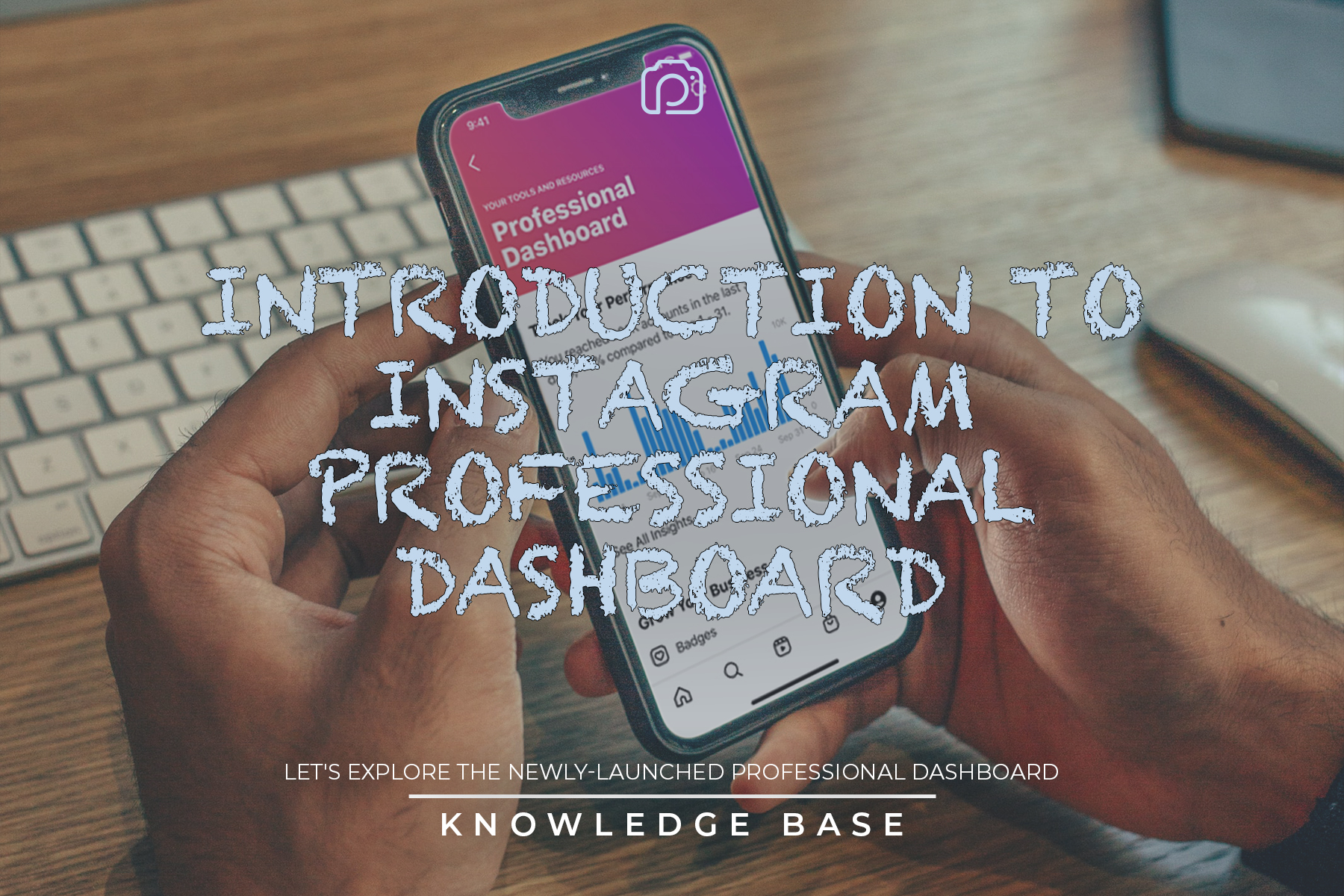 Instagram is known for being one of the most prominent apps in this day and age with approximately one billion unique active users every month. Over the years, there have been significant changes in Instagram. From a simple photo-sharing platform in 2010, it has been constantly evolving over years adding new features that its users…