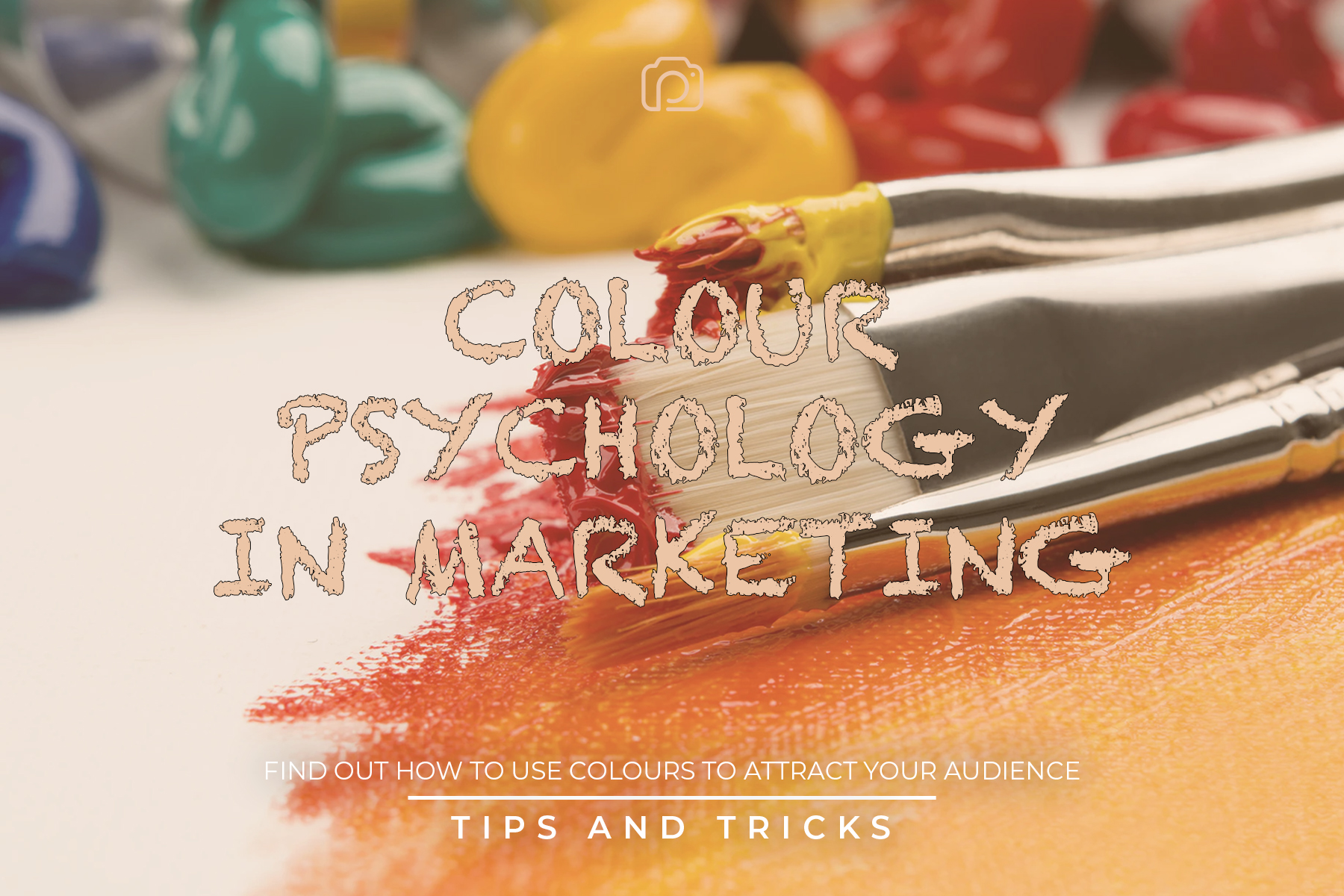 Study after study shows that consumers are attracted primarily to the colour of advertisements. A deeper look into this topic reveals one glaring conclusion – that colours have psychological relevance where marketing is concerned. This is why many businesses endeavour to capitalise on colour psychology in marketing because it works!
What is colour psychology?
Colour psychology believes that colour elicits a visceral response from the audience. In a way, it is an emotional cue – a powerful communication tool that can influence how you think and how you feel. Multiple industries utilise this to their benefit, whether it be for branding or for getting the word out.
Importance of colours and how it affects marketing
Colour psychology is an effective tool in marketing and business. Remember, we are constantly looking for some form of tool that can effectively draw in the crowd. Colour psychology can do just that. A recent study showed that over 90% of customers chose a product based on, you guessed it right, colour! Another study further substantiated this as it revealed that customers choose a particular brand for its brand colours. It said that consumers say the colours businesses use for their branding represent their business identity and personality. That, in a nutshell, shows the importance of colours in marketing and business. It has the unique ability to affect human perception and influence human behaviour. When utilised effectively, colour psychology can be a potent tool to win over even more clients and customers!
How to use colour psychology in marketing
There are many things to consider when it comes to utilising colour psychology in marketing. Here are just some of them:
Brand identity and personality. Each colour has its own meaning and significant significance. Red, for example, is commonly associated with assertiveness, passion, and fiery energy. Green, meanwhile, is the colour of choice for calmness, nature, and health. Yellow if youthful and vibrant, white is light and pure, while purple is sophisticated and exclusive. Orange is associated with child-like cheerfulness and playfulness while pink can be lady-like (light shade) or sensual (darker shade). Brown is associated with the earth and elicits stability while black is the colour of choice for anything classic or subtly sophisticated. There is a reason why red is the usual pick of companies that sell energy drinks; brown and black are the frequent colour combo for coffee shops; while most organic food stores opt for green. Your brand identity and personality will dictate your colour choice.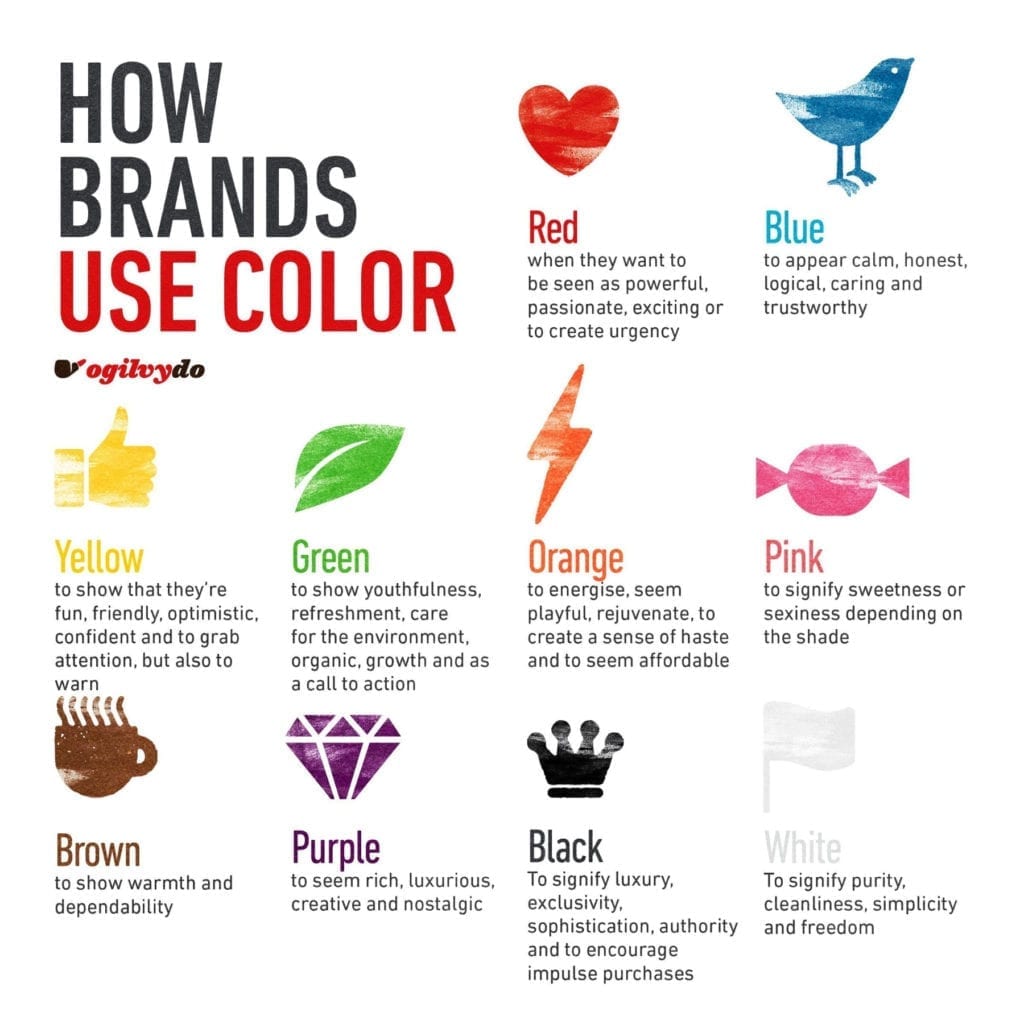 Target market. Who is your target market? That is another factor to consider if you want to incorporate colour psychology in marketing. If kids are your primary audience, a splash of orange will definitely go a long way. Is your business focused on exclusive fashion? You might want to incorporate purple or black in your colour scheme. Do you want a light and airy feel for your facial shop? Go for a white and yellow combination. Your target market is yet another factor to consider when choosing the official colour palette for your business.
Product recall. Blue is not just blue. Red is not just red. Yellow is not just yellow. They come in varying shades so you must pinpoint the specific shade that you want to use for your brand colour. Once you have settled with your colour scheme, be consistent in its use – from the colour of your company logo to your digital marketing visuals to your brick-and-mortar shop. When you use these colours consistently, they will eventually be associated with your brand. This strategy is often utilised as a way to boost product recall!
Colour psychology in the real world
Here is how colour psychology is impacting the real world!
Red is widely believed to stimulate the appetite. This is why many popular food chains choose to incorporate it into their company logo. Among them are McDonald's, KFC, Pizza Hut, and Wendy's.
What is common among Chanel, Michael Kors, Prada, Dior, and Giorgio Armani apart from being brands associated with luxurious sophistication? Their brand colour of choice is black.
While it is readily understandable that organic food source, Whole Foods, would go for the green, ever wonder why Starbucks went for the green colour as well? It is because they associated green with growth, freshness, wealth, and prosperity!
Ever wonder why many banks and pharmaceutical companies incorporate blue in their logo? Think of JP Morgan, Bank of America, Citibank, Pfizer, Novartis, and so on. This is because blue is associated with trust, security, and professionalism.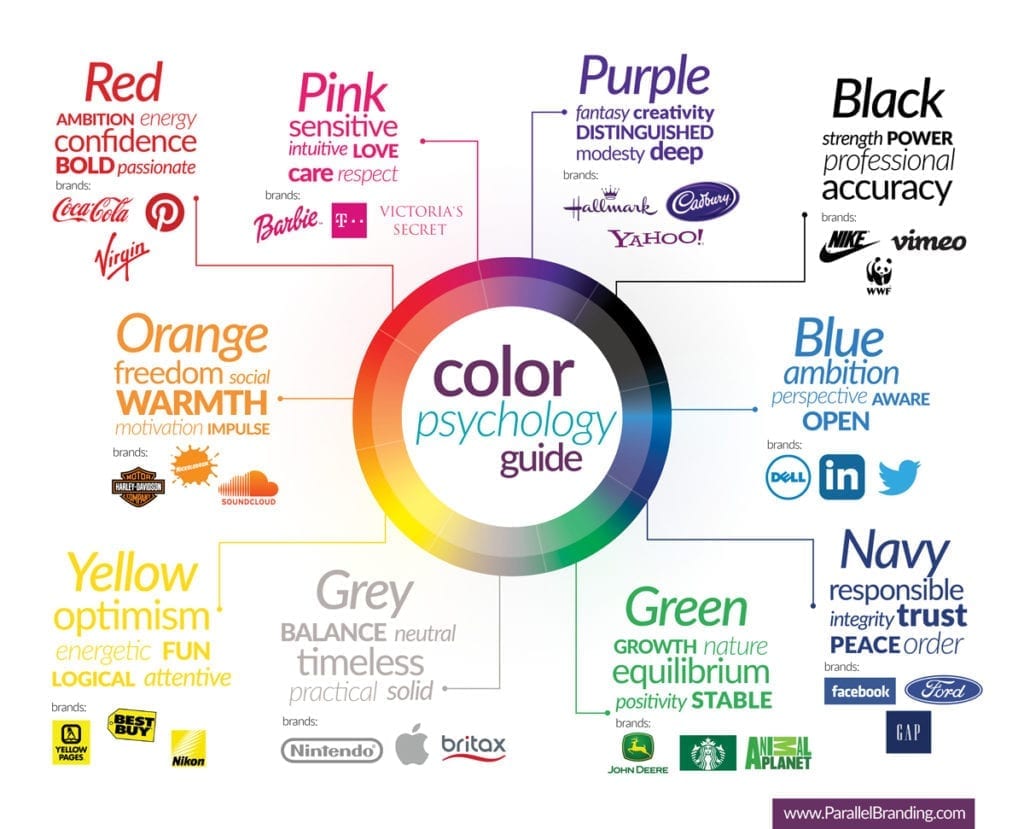 Colour psychology is so much more than a theory. It is an essential tool in branding and marketing. From shaping your customers' first impression to communicating your business identity and personality, colours can actually make or break your business, so choose your colours wisely!
Find out how to utilise colour psychology to your advantage. Hop on to PINC 360 and drop us a message today. Hop on to PINC 360 and drop us a message today.
Related Posts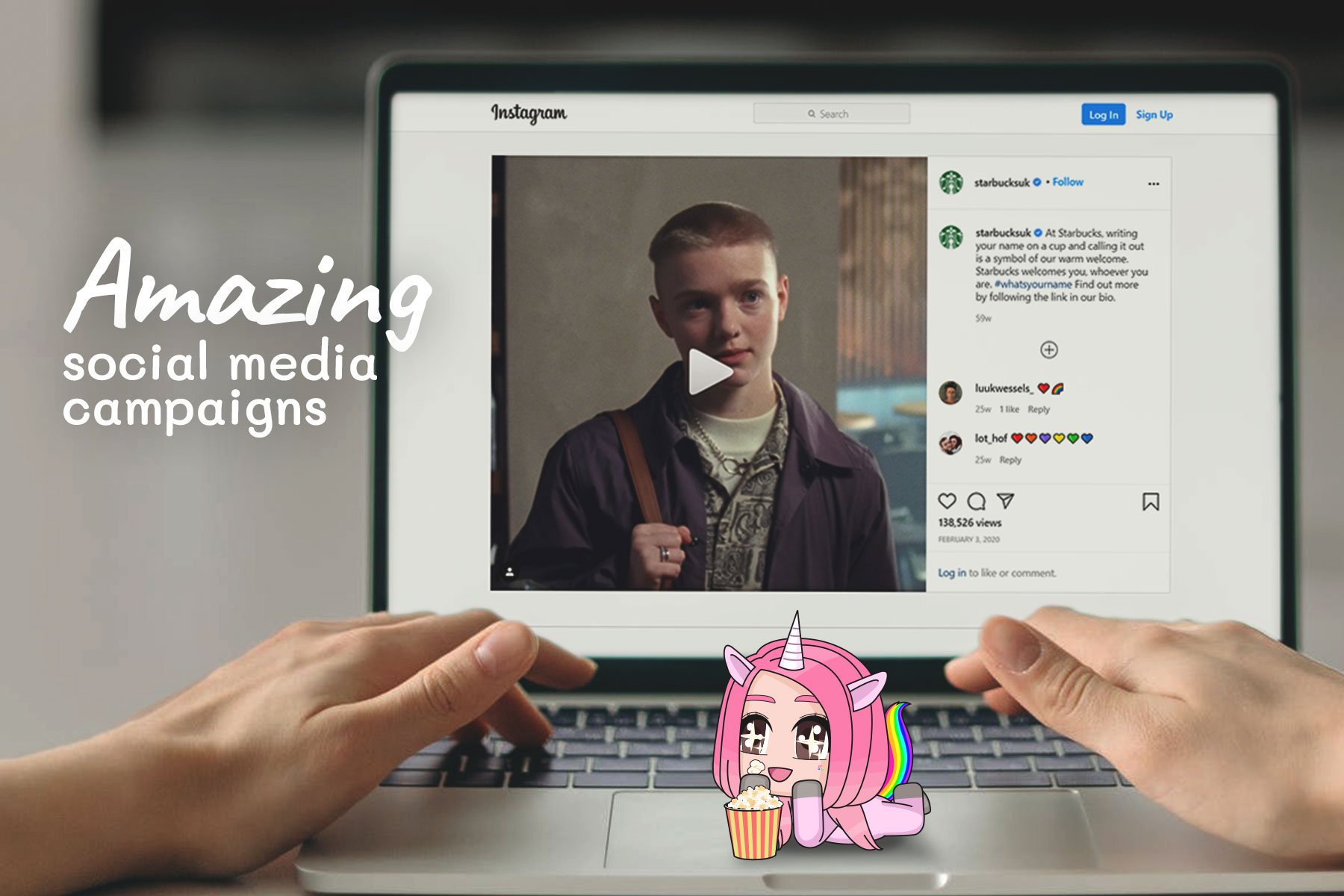 As a marketer, social media campaigns are one of a few great ways to promote your brand or market your product or services. It's for the best that you keep your social media content postings…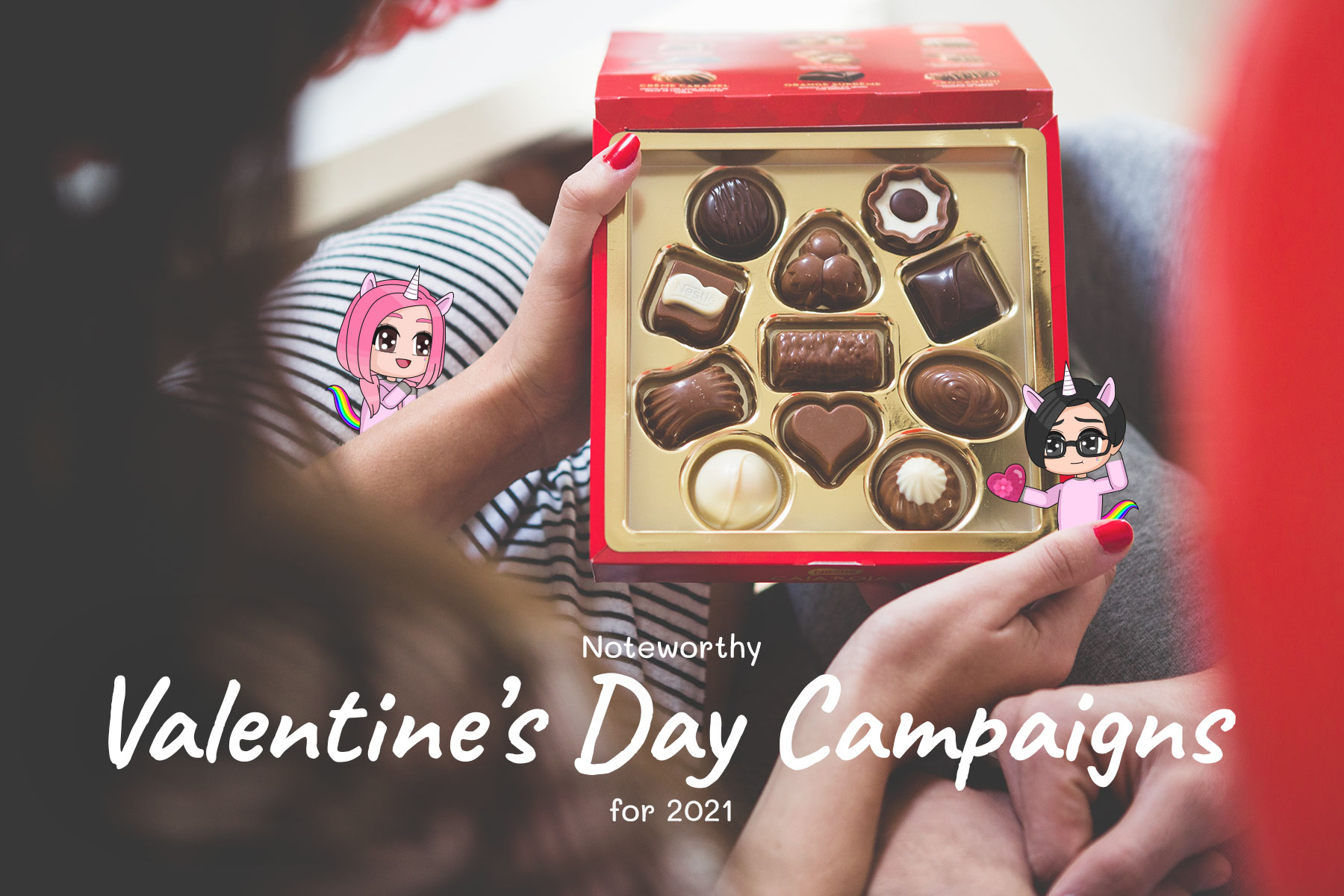 A day where guys burn their savings like a bullet train and girls sharing about their unique Valentine date experiences on social media, Valentine's Day is celebrated both on a personal and a corporate level….
Categories
Latest Posts