Using effective storytelling to create a compelling marketing campaign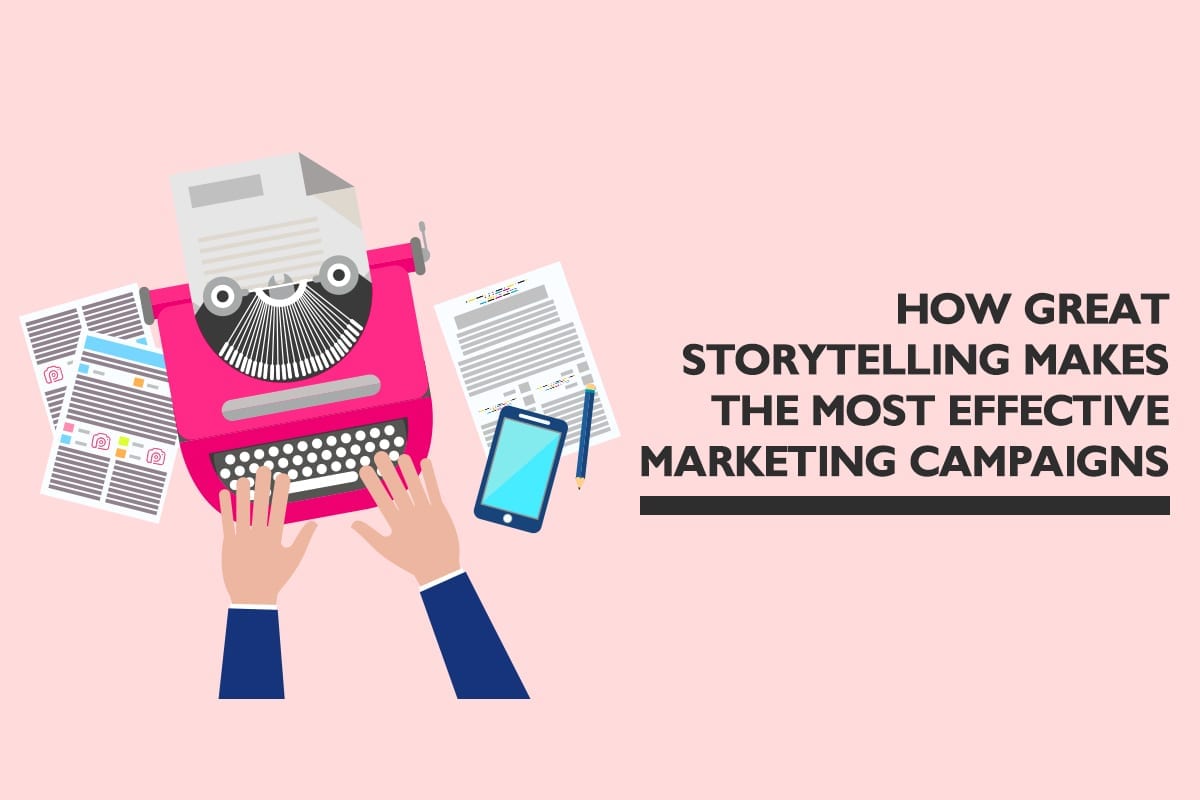 In the recent decade, information has become so accessible to the point where you could find any information about almost anything you can think off. It's a double-edged sword really; while – as a consumer – the convenience of being able to easily search for information means that your next purchase will be more informed, but as a seller – or as someone offering a product/service, consumers can easily see through your veil of claims and promises, and whether or not they actually hold any water.
That said, with the advent of social media, consumers are now increasingly sceptical towards an organisation's offerings; unless proven otherwise. So the question here is, how do you get on the good side of a consumer and persuade them to try out your services/products?
The answer here is compelling storytelling. While it doesn't have to be something out of a Walt Disney movie, a succinct and concise narrative that reflects what your brand is all about can be all that is needed to convert prospective customers. Here are a few ways on exactly how you can do that.
Customer led storytelling
If your customers had a pleasant experience using your services/products, why not have them share their experience on your platform? Now that our society has become more connected than ever, getting the word on a product or service has never been easier. Electronic Word-of-mouth (eWOM) is fast becoming a commonplace occurrence, with a significant number of individuals stating that they tend to trust their peers/colleagues over an advertisement.
You can only look good in a situation like this. Not only will customer-led storytelling to generate more engagement, but it is also an excellent way to build trust among the community and expand your reach. Airbnb's example of customer-centric storytelling – it's platform being 'Stories from the Airbnb Community' – and PayPal's rendition of the "Humans of New York" campaign. It is a wise move on their part in doing so as it gives customers the opportunity to create their own narratives which adds a touch of character and overall personality for a brand.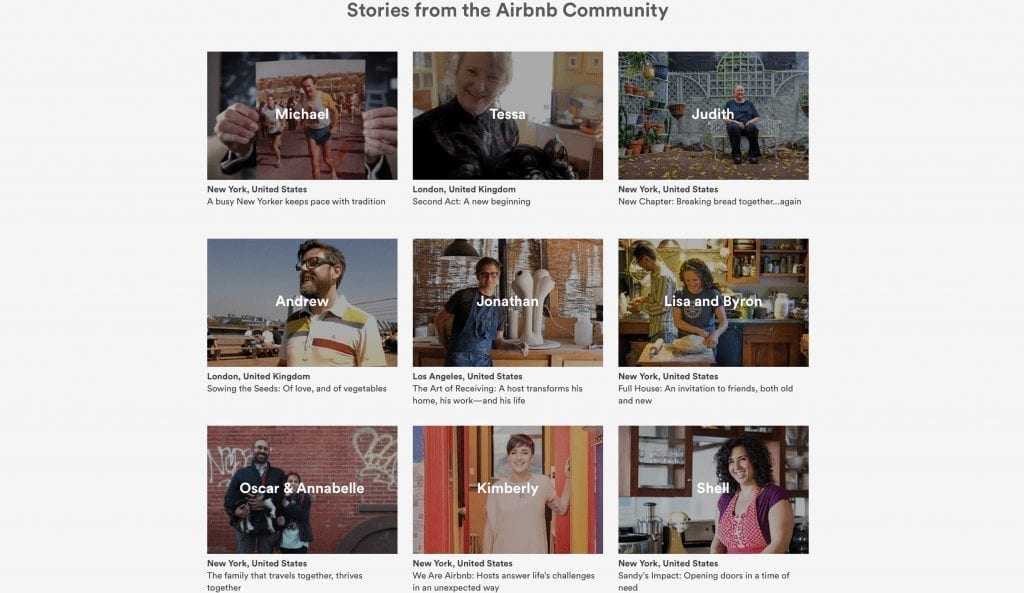 Dark social
"Brand storytelling is a great way to get your point across, differentiate your brand, and work out new ideas. Today, if you want to succeed as an entrepreneur or leader, you also have to be a storyteller." – Richard Branson
As much as it's namesake may imply, dark social is really the practice of engaging in communication via methods that aren't tracked by any analytics platform. Meaning that if someone clicks a link on an open platform such as Facebook or Linkedin, an analytical tool will be able to inform you where that referral came from. While the absence of that may sound shifty, the premise of dark social is all about the sharing of information such as links, directly into another user's inbox. An increasing amount of information is being shared through private messaging apps such as WhatsApp, Snapchat, Viber etc., hence investing some time to explore other non-traditional means of communication could yield results.
A good command on the nuances of dark social will enhance internal engagement, as globally, nearly three-quarters of online referrals stem from that. Thus, it is imperative that businesses jump on the bandwagon and utilise dark social to craft engaging narratives and connect with prospects on a personal level.
The marketing landscape is constantly evolving, hence exploring new channels of communications beyond traditional means could not only enhance customer engagement by providing them a voice to contribute to the brand's narrative, but also a means of pursuing success in uncharted areas by looking beyond the scope of traditional data.
Mini advertisements
You may have had a brief 'wait what?' the moment after reading this, but there is more to mini ads than meets the eye. Traditional advertising can be seen as a dinosaur in the modern age, forcing organisations to push the innovative envelope, and deriving methods that can generate connections with customers in executing their marketing strategy.
It is a given that a visual medium yields results – think Instagram, cementing the use of visuals such as video, as one of the ways to deliver brand messages across platforms. But as content fatigue becomes an accompanying symptom of this influx of information, established platforms such as Facebook and Instagram are combating this with the launch of their six-second ads, giving businesses the opportunity to condense their messages to target audiences.
Philanthropic storytelling
As mentioned previously, the influx of information has led consumers to be more weary of an organisation's claims and promises; i.e. how employees are treated, how they conduct their business etc. Hence honesty and transparency goes a long way in this, the year 2019 and later.
However, as obvious as it may seem, Adobe and Goldsmith state that up to 75 percent of market leaders do not recognise this trend of shifting consumer behaviour. And when it comes to an ethics of an organisation, keeping a wide eye an ear open is no other than the younger generations of today. Patagonia plays a prime example to this, in one of their open letter entitled " Our Urgent Gift to The Planet" which entails their concern towards the damage being inflicted on the environment and their part to make a change for the better.
Another example of this is their "Worn Wear" initiative, where 45 full-time repair technicians were hired to refurbish Patagonia garments in need of a little tender loving care. They also showcased a video campaign entitled ''The Stories We Wear'', where it highlighted their customer's experiences and their memories of Patagonia apparel – customers choosing them due to their superior endurance.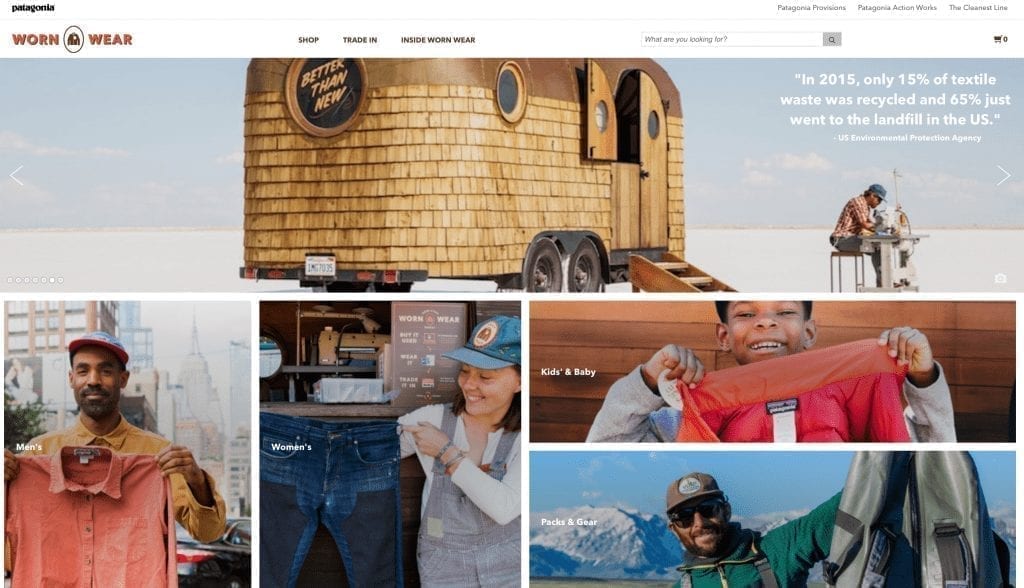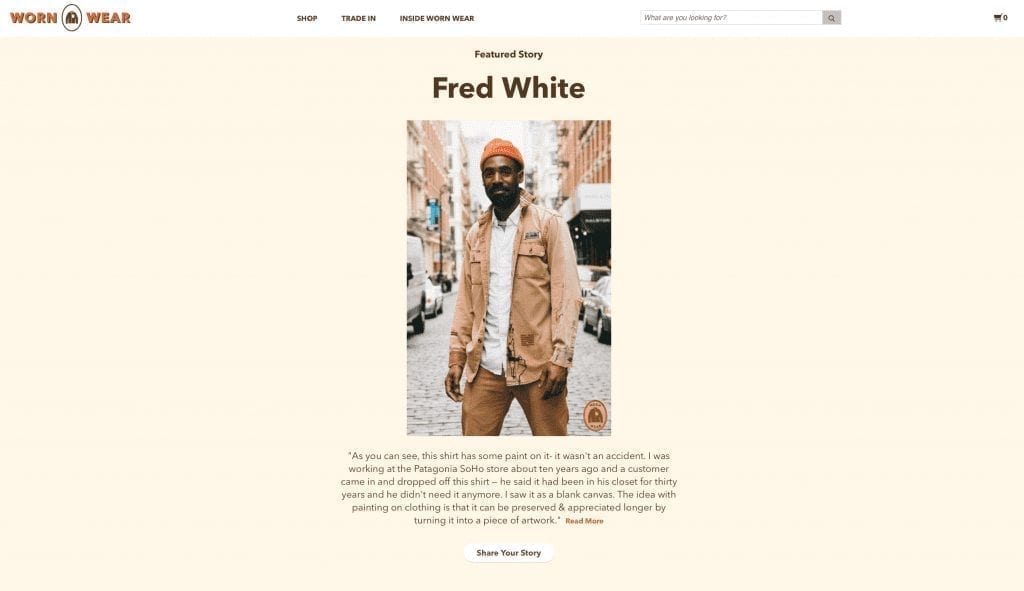 This form of storytelling is earnest and relevant, leaving behind a powerful experience which can be used to guide your marketing efforts in the right direction.
By demonstrating an awareness of care, customer engagement and utilising effective storytelling techniques in your marketing campaigns, excellent storytelling is a gateway to creating a compelling narrative; evoking emotions within consumers thus generating a connection with them. As all it takes is a little transparency and honesty, granting you a long term relationship with your consumers for the years ahead.
Speak with us here and find out how we can find out what works best for you!
Related Posts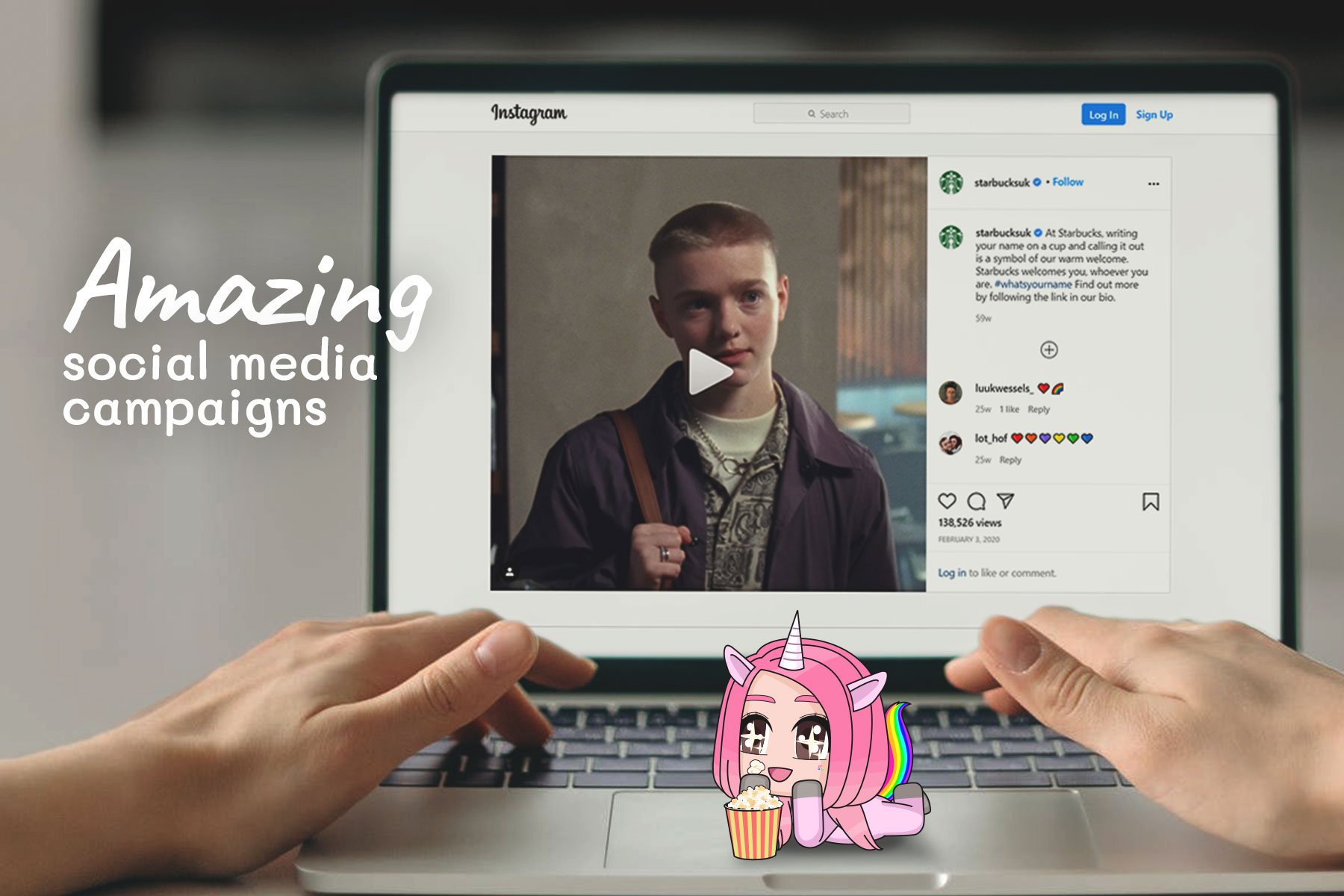 As a marketer, social media campaigns are one of a few great ways to promote your brand or market your product or services. It's for the best that you keep your social media content postings…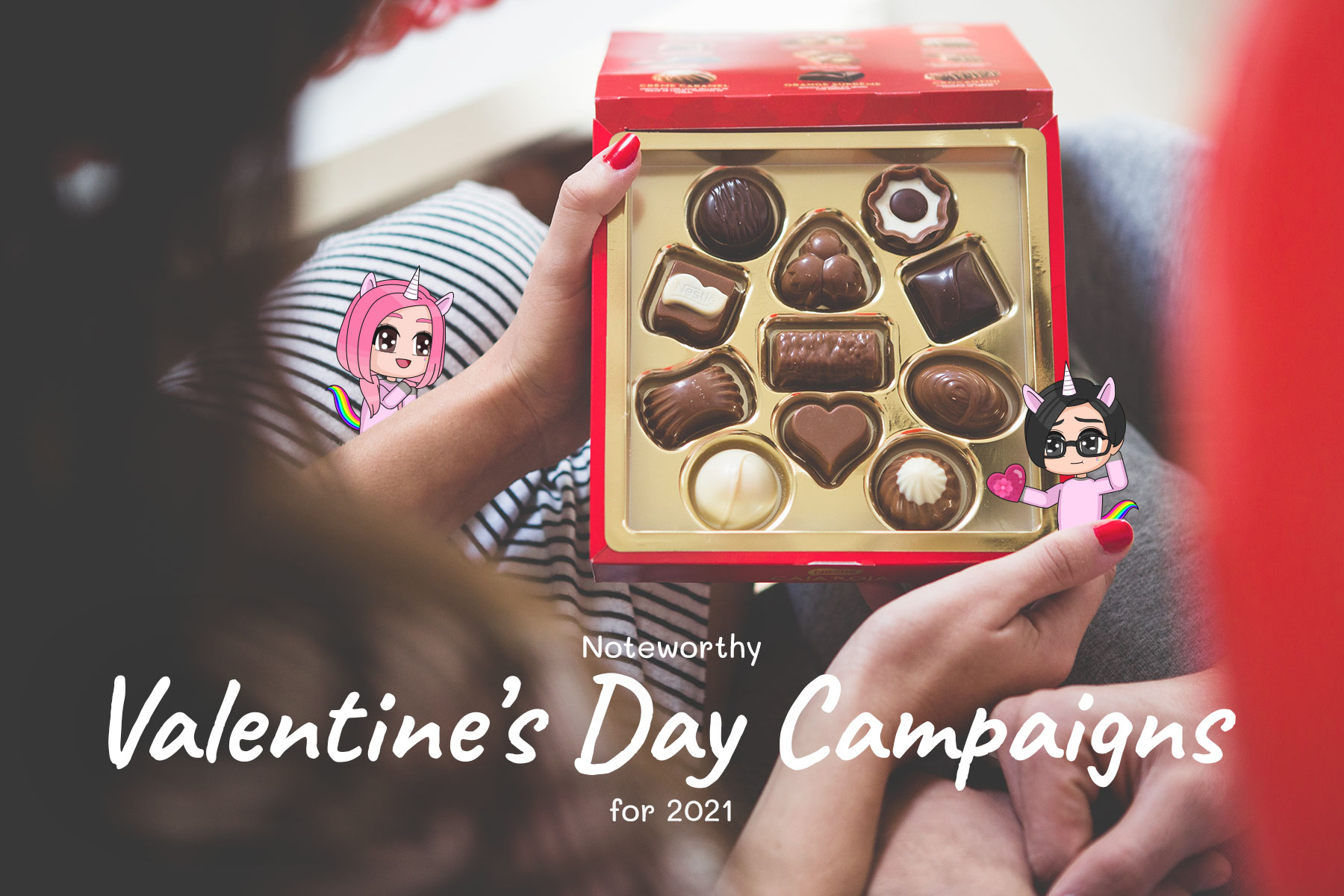 A day where guys burn their savings like a bullet train and girls sharing about their unique Valentine date experiences on social media, Valentine's Day is celebrated both on a personal and a corporate level….
Categories
Latest Posts