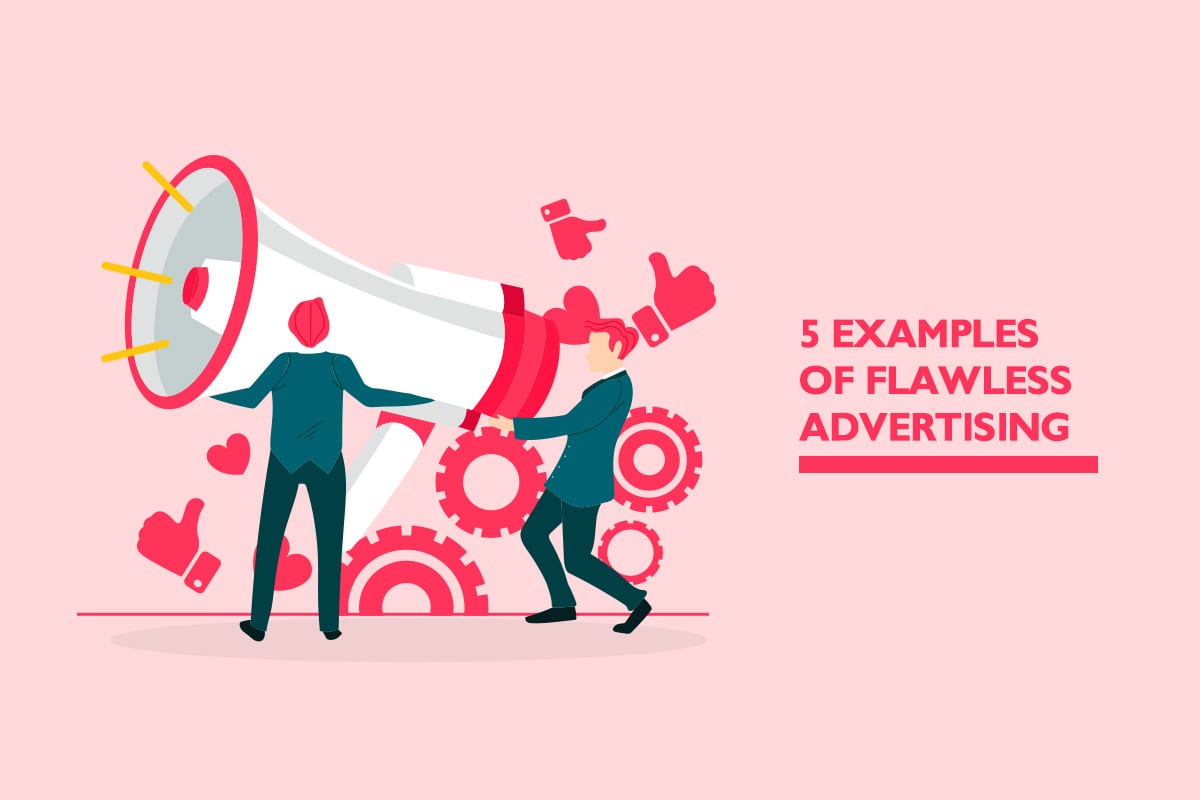 Advertising is ubiquitous, and many may regard it as an intrusive and occasionally irritating form of marketing. While the adoption of social media has led adverts to evolve and become more and more sophisticated; making its mark as a form of marketing communications, it has definitely come a long way since its humble beginnings. However, some examples of advertising have been executed so flawlessly that it has basically immunised itself against the test of time.

Advertising's roots kickstarted in a 1941 American baseball match between the Brooklyn Dodgers and the Philadelphia Phillies, with the very first advertisement being aired for Bulova, a company that manufactured watches and clocks. Little did everyone know at the time, that this would be a revolution in how products would be brought to the eye of the consumer.
By the 1960s, advertising itself was in top gear and ever since then, there have been numerous occasions where advertising agencies around the world have produced some timeless and enduring examples.
Lemon
Ad agency Doyle Bernbach (DBB) solidified this by creating their timeless Volkswagen Beetle ad. With a clear and concise message along with simple two tone graphics, what resulted is not only one of the most recognisable ads for its period but an industry standard for the future of advertising. It was so successful that Volkswagen themselves kept the core format for their advertising campaigns for another 50 years to come.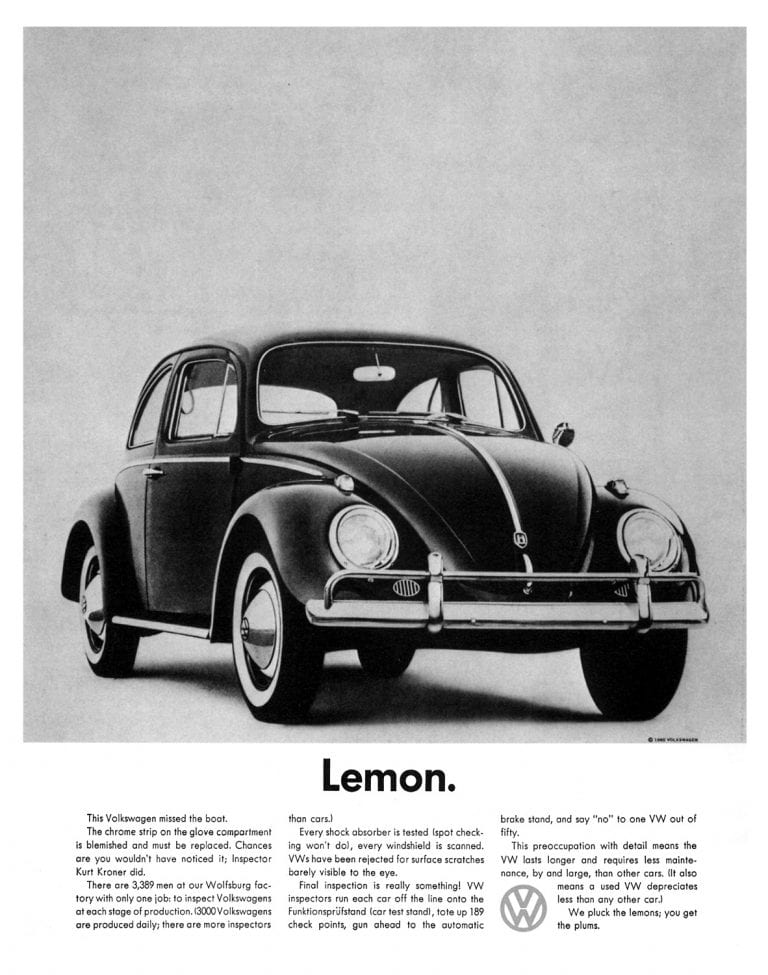 Think different
Apple Computer's Think Different ad campaign was more than just a marketing masterpiece, where many has hailed it the saviour of Apple – The campaign was popular at a time when Apple were at their financially lowest – is not only the amalgamation of a clear marketing communications approach, but one which encapsulated that approach within every aspect of its product line; from the vibrant colour of its products to the practical packaging.
One of the other successes of this campaign is its core message; it challenged individuals to think outside of the box, to embrace new perspectives and adopt the new.
PC vs mac
After Apple's phenomenal run of success from their Think Different campaign, they followed it up with another timeless campaign. Pitting two main contrasting user groups against one another, this campaign is a shining example of creating brand personas and expertly utilising them to create an overarching brand identity or campaign.
With two quirky characters and slick dialogue, the end result is an ad campaign which is one you can never forget.
Apple tango velcro man
Moving on to a different kind of Apple, this 2002 advert had all the ingredients of a memorable ad; a great tagline, intrigue, humour and suspense. "You know when you've been tangoed" certainly got stuck in the minds of many and it still remains one of advertising's most recognisable ads. Check out the entire collection below:
A 1996 Honda Accord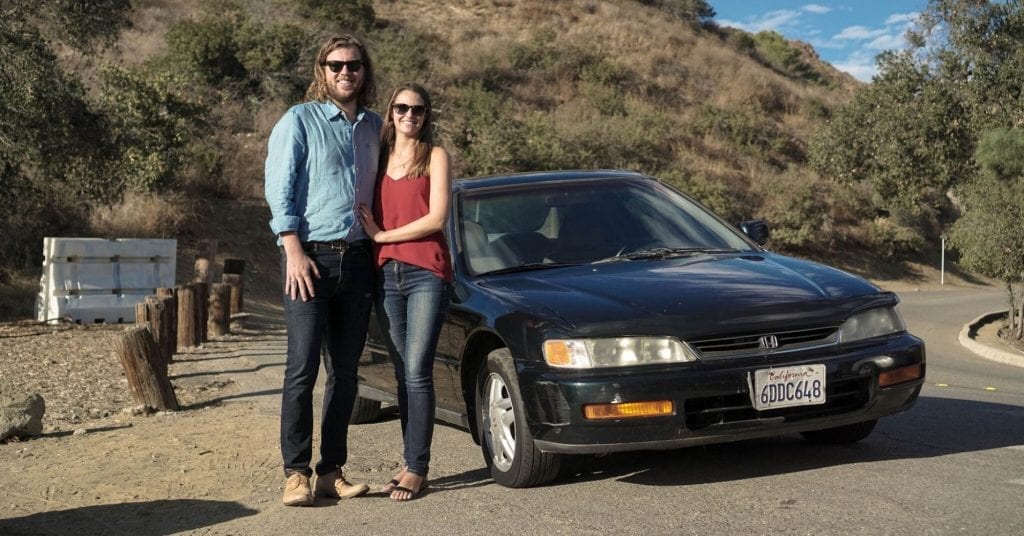 Okay wait, why is a car on this list? So it's not really the car per se but the smooth advertising that went behind it. Max Lanman took a proactive approach and decided to film an ad as a way to help his fiance sell her aging Honda Accord. With taglines such as "Luxury is a state of mind" or a car for "people who have figured life out and just need to get somewhere." Ultimately, it was this slickness in dialogue and his craft of filmmaking which led to this very car being auctioned for more than $100,100.
You can check it out below:
Speak with us here and let us help you determine what works best for you!
Related Posts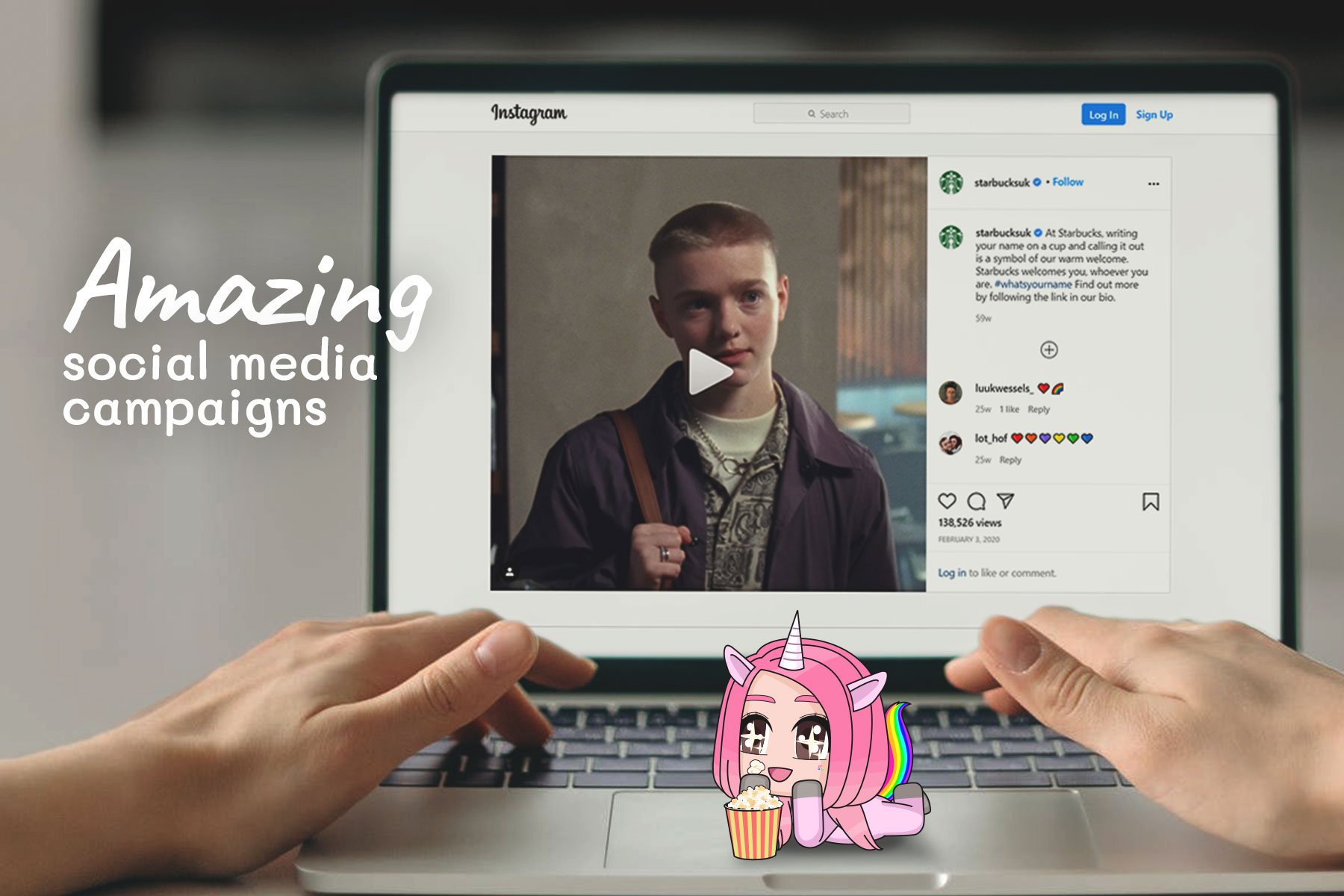 As a marketer, social media campaigns are one of a few great ways to promote your brand or market your product or services. It's for the best that you keep your social media content postings…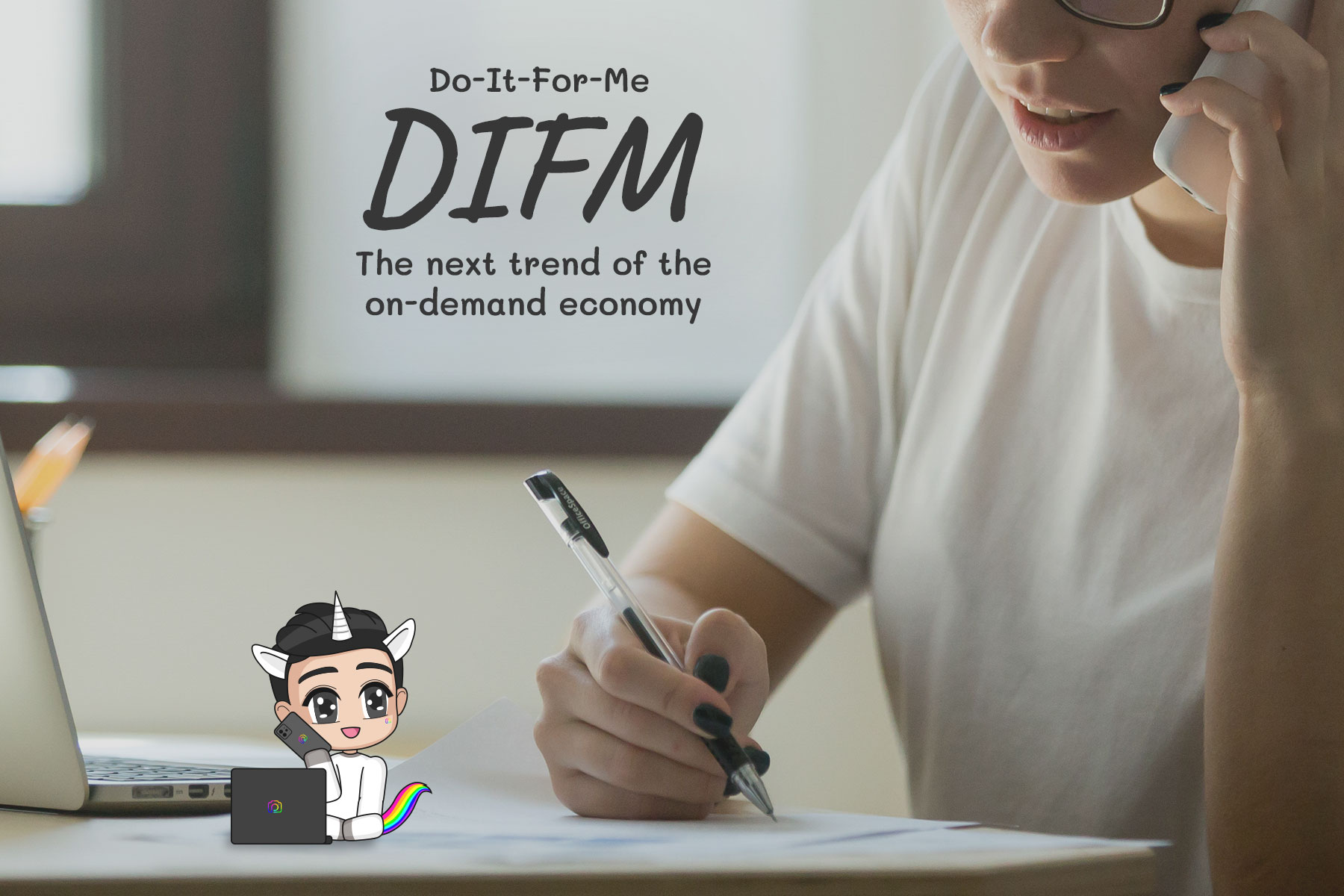 DIFM (do-it-for-me) solutions have always existed as a viable business strategy as it utilises the scaling efficiency of leveraging existing resources. When used strategically, combined with various DIY (do-it-yourself) tools, business owners can fully maximise…
Categories
Latest Posts